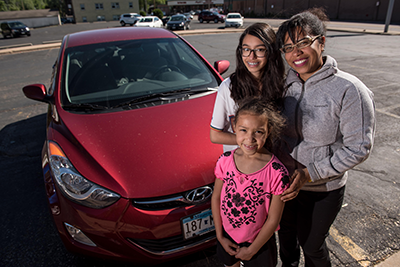 It was a busy week for NCBA CLUSA's work to advocate for the cooperative business model at both the federal and state level.
At the federal level, NCBA CLUSA was pleased to host a Cooperative Tax and Policy Roundtable discussion with P.J. Austin, Legislative Assistant for Sen. Pat Roberts (R-KS) on April 4. We were also joined by stakeholders in the cooperative community and had the opportunity to discuss a number of policy issues that impact co-ops, including the impacts of the Tax Cuts and Jobs Act.
Then, at the state level, NCBA CLUSA president and CEO Doug O'Brien provided written testimony to the Connecticut Joint Committee on the Judiciary supporting legislation that will modernize Connecticut's laws surrounding cooperative businesses. The legislation holds the potential to make it easier to form, expand and convert to cooperative businesses in the state—a critical opportunity as a wave of business owners approaches full retirement age. Read the full testimony.
NCBA CLUSA is also supporting the work of the Iowa Credit Union League through an advocacy action alert to our members in Iowa. Unfortunately, despite a year of near-record profits, we are hearing reports that the Iowa Bankers Association is yet again lobbying for tax increases and membership restrictions on credit unions and their member-owners. Credit unions make a positive difference in communities by meeting the unique financial needs of their member-owners so that they have the capital and credit they need to buy a home or a vehicle, pay for school, or start or grow their business.
In addition to efforts at the state level, the Credit Union National Association recently provided this compelling fact sheet on the tax treatment of credit unions called Taxed Differently by Design. CUNA's effort reminds us that our job of educating policy makers on the cooperative difference is as important today as ever.
You can be part of these efforts! One of the best ways to get co-op issues on the radar of lawmakers is to invite them to visit your co-op and learn about your legislative priorities first-hand. As a cooperator, you are the business model's best advocate.
And as an NCBA CLUSA member, our Advocacy team is here to work on your behalf and amplify your voice before policymakers. If you'd like to set up a meeting with your representative, send an email to advocacy@ncba.coop.