NCBA CLUSA is pleased to share the above interview with ChiFresh Kitchen, which features NBA Stars, Dwayne Wade and Shaquille O'Neal. ChiFresh Kitchen is a black-owned, woman-owned worker cooperative that was founded by five formerly incarcerated individuals. Since the COVID-19 pandemic began one year ago, ChiFresh has provided 50,000+ healthy meals to underserved communities in Chicago, and they employ individuals who have been most harmed by the inequities of the city. Hear from Co-Founder, Camille Kerr and Co-Owner, Sarah Stadtfeld about how you can join this cooperative in their mission to promote food sovereignty, racial justice, and equitable food access.
ChiFresh Kitchen is partnered with City Fresh Foods, a Boston-based organization that has provided meals to underserved communities throughout Boston for over 25 years. These organizations have partnered together to develop healthy recipes and to source policies and best practices. ChiFresh has also partnered with Urban Growers Collective more recently, to meet the emergency food needs of those directly affected by the COVID-19 pandemic.
ChiFresh currently serves daily meals which are not only fresh, but rooted in the cultures of those being served. They have the capability to serve family style or individually packaged meals. As a worker cooperative, each ChiFresh employee has the opportunity to share in the governance and profits of this business.
For more information, visit them at www.chifreshkitchen.com.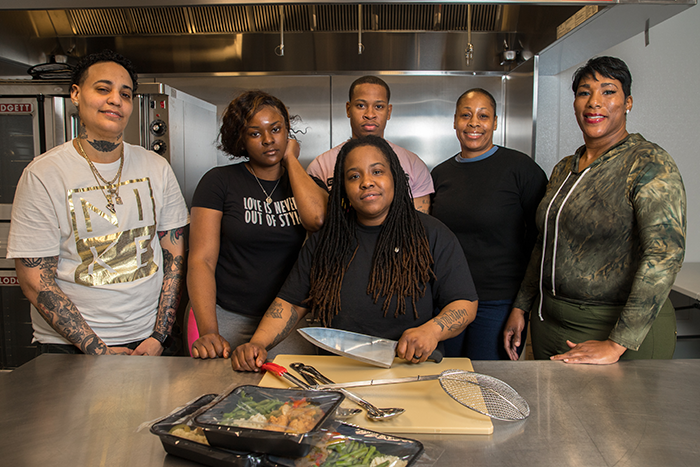 Interested in learning how ChiFresh Kitchen is serving workplace diversity, entrepreneurship and economic security? Read more about the worker co-op in a recent article for the Fall 2020 Cooperative Business Journal.