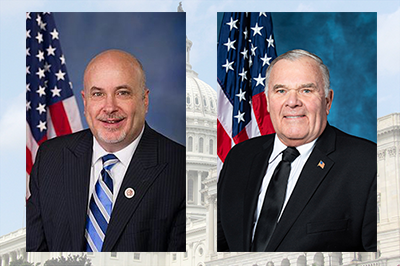 In a first for the Rural Cooperative Development Grant (RCDG) program, Congressman Mark Pocan and Congressman Jim Baird called on the U.S. Department of Agriculture to include $15 million in the Fiscal Year 2023 President's Budget Request.
Each year, the President—in consultation with federal agencies—submits a budget proposal to Congress. This budget signals to Congress where the Administration would like to prioritize allocating discretionary funds to hundreds of federal programs.
In their request to the agency, the Congressmen wrote, in part:
"Cooperatives have a strong legacy of helping rural communities capture greater economic opportunity and promote local, sustained investment for long-term growth and innovation. As rural communities continue to face challenges related to the impacts of the pandemic and a changing economy, it is critically important that sufficient technical assistance through RCDG is available to meet the growing demand from existing rural entrepreneurs and generate more opportunity for people to move to or return to rural communities to start new business ventures using the cooperative business model."
Congressmen Pocan and Baird also serve as the co-chairs of the bipartisan Congressional Cooperative Business Caucus, which helps to advance co-op policy goals and increase visibility of cooperative economic impact before Congress and the Administration.
Check to see if your U.S. Representative is a member of the Co-op Caucus here. If you don't see your Representative listed, we encourage you to email their office and ask that they join the Caucus today! A sample text of that request is available here, but we strongly encourage you to tailor this message to include examples from your community.