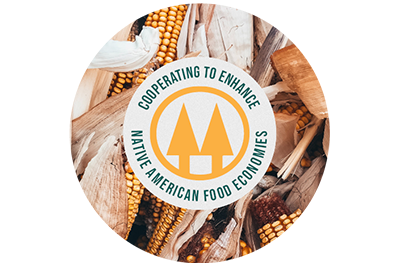 At "Cooperating to Enhance Native American Food Economies" in August, meet the newly appointed U.S. Department of Agriculture (USDA) officials charged with administrating the policies and programs that support rural communities, agriculture lending and tribal relations. Biden Administration officials will present throughout the week on how USDA programs can enhance Native food economies through cooperative development, infrastructure support and access to capital. 
This webinar series will discuss the role of cooperatives in harnessing Indian Country's economic and nutritional potential to recover from COVID-19 and propel sustainable rural economic development. The Native American Agriculture Fund  (NAAF) published its vision for Native American agriculture in  Reimagining Native Food Economies: A Vision for Native Food and Agriculture Infrastructure Rebuilding and Recovery.    
This week, we're highlighting speakers from USDA. These officials oversee the policies and programs that support rural communities, agriculture lending and tribal relations.
On Monday, August 2, USDA Secretary Tom Vilsack is invited to speak on "USDA's Obligation to Native American Agriculture." On Tuesday, August 3, Dr. Karama Neal, Administrator of USDA's Rural Development-Cooperative Service will present, "USDA's Commitment to Rural American." Later on Tuesday, Zach Ducheneaux, Administrator of USDA's Farm Service Agency, will join a panel to discuss "Unlocking Development Capital for Agriculture and Ag Cooperatives." Finally, on Thursday, August 5, Heather Dawn Thompson, Director of USDA's Office of Tribal Relations, will spkea on "Making USDA Responsive to Native People." See the full agenda.
Learn more about these speakers in the spotlights below.
Thomas J. Vilsack was confirmed as the 32nd U.S. Secretary of Agriculture on Feb. 23, 2021 by the U.S. Senate. He was nominated by President Joe Biden to return to a role where he served for eight years under President Barack Obama.
As the 30th Secretary of Agriculture between 2009 and 2017, Vilsack worked hard to strengthen the American agricultural economy, build vibrant rural communities and create new markets for innovation in rural America. He fought to put Americans back to work by investing in rural infrastructure, renewable energy and large-scale conservation partnerships. Under his leadership, USDA supported America's farmers, ranchers and growers who drove the rural economy forward, set records for U.S. agricultural exports, provided food assistance to millions of Americans, and helped provide a safe, sufficient and nutritious food supply for the American people. USDA introduced healthier food choices in school meals to benefit 50 million children during Vilsack's tenure and expanded free and reduced-price lunches for millions of kids.
Vilsack was the longest-serving member of President Obama's original Cabinet. Prior to his appointment, he served two terms as the Governor of Iowa, served in the Iowa State Senate and as the mayor of Mt. Pleasant, Iowa. He received his bachelor's degree from Hamilton College and his law degree from Albany Law School in New York.
Prior to returning to USDA, he served as president and CEO of the U.S. Dairy Export Council (USDEC) from 2017 until February 2021. There, he provided strategic leadership and oversight of USDEC's global promotional and research activities, regulatory affairs and trade policy initiatives. In addition to his post at USDEC, he also served as a Strategic Advisor to Colorado State University's food and water initiatives.
A native of Pittsburgh, Penn., Vilsack was born into an orphanage and adopted in 1951. After graduating from law school, Vilsack moved to Mt. Pleasant, Iowa—his wife Christie's hometown—where he practiced law. The Vilsacks have two adult sons and two daughters-in-law—Doug, married to Janet; and Jess, married to Kate. They have five grandchildren.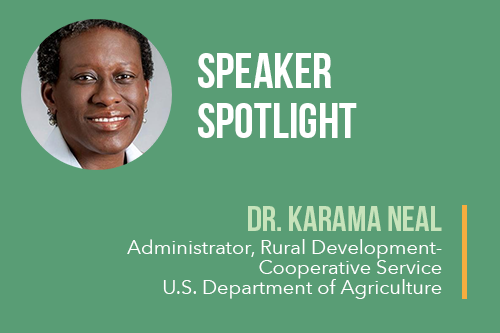 Prior to joining USDA Rural Development, Dr. Karama Neal served as president of Southern Bancorp Community Partners, a nonprofit community development loan fund and financial development organization promoting economic mobility in rural Arkansas and Mississippi. She spent 12 years at Southern and led their small business, consumer and other development lending, consumer and savings focused public policy work, and a variety of financial development services to help low and moderate wealth families and communities build wealth.
In 2013, Dr. Neal started a statewide grassroots organization promoting passage of the Uniform Partition of Heirs Property Act in Arkansas, which was passed in 2015. This work was inspired by her family's ownership of rural heirs' property in the state. Before joining Southern, she had a career in the biosciences and worked for a period in biofuels informatics with a focus on feedstocks and balancing food and fuel priorities. For six years, Dr. Neal served on the board of the Little Rock Branch of the Federal Reserve Bank of St. Louis.
After completing her undergraduate degree in Biology at Swarthmore College, Dr. Neal later earned a Ph.D. in Genetics from Emory University and a master's degree in Bioethics and Health Policy from Loyola University Chicago. She also completed executive education in impact investing at the University of Oxford Said School of Business.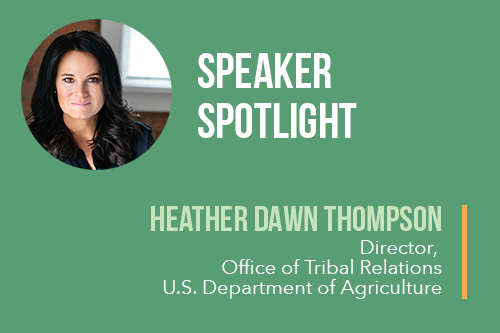 Heather Dawn Thompson is Director of the Office of Tribal Relations (OTR) reporting to the Secretary of Agriculture. Thompson is a member of the Cheyenne River Sioux Tribe, a Harvard Law School graduate, and an expert in American Indian law, tribal sovereignty and rural tribal economic development. With Thompson in place, USDA will return OTR directly under the Secretary, restoring the office's important government-to-government role.
Most recently, Thompson served a member of the American Indian Law Practice Group at Greenberg Traurig, where she worked on federal Indian law and Tribal agriculture. Thompson has a long record of public service, beginning as a Presidential Management Fellow at the Department of Justice. Since then, Thompson has served as a law clerk with the Attorney General's Office for the Cheyenne River Sioux Tribe, as Counsel and Policy Advisor to the U.S. Senate's Democratic Policy Committee, and as an Assistant U.S. Attorney for South Dakota's Indian Country Section, where she prosecuted cases involving violence against women and children.
In the private sector, Thompson was previously a partner at Dentons, where she was one of only a handful of Native American partners at an "AmLaw 100" law firm. In addition, she has served as the Director of Government Affairs for the National Congress of American Indians, President of the South Dakota Indian Country Bar Association, and President of the National Native American Bar Association. Thompson holds a Juris Doctor cum laude from Harvard Law School, as well as a master's degree in Public Policy from the University of Florida, and a bachelor's degree in International Studies from Carnegie Mellon University.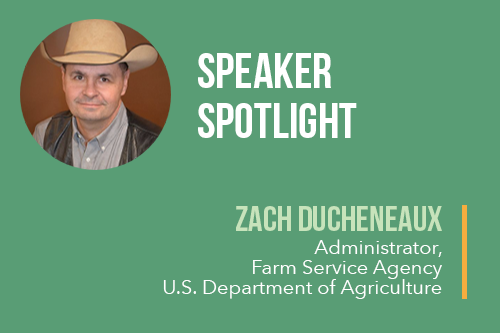 Zach Ducheneaux was appointed Administrator for USDA's Farm Service Agency in February 2021. In this role, Ducheneaux provides leadership and direction on agricultural policy, administering credit and loan programs, and managing conservation, commodity, disaster and farm marketing programs through a national network of offices.
Ducheneaux previously served as Executive Director of the Intertribal Agriculture Council, the largest, longest-standing Native American agriculture organization in the United States. The Council represents all Federally Recognized Tribes and serves 80,000 Native American producers. Ducheneaux has been with the Council since the 1990s in various leadership positions, including as former tribal council representative for the Cheyenne River Sioux Tribe. He has spent his career educating people about the critical role of improved food systems, value-added agriculture, and foreign exports to respond to the enduring economic and social challenges facing Native Americans and reservations.
Ducheneaux serves on the Board of Directors for Project H3LP!, a nonprofit founded by his family to benefit his local community by providing life lessons and therapy through horsemanship. He operates his family's ranch on the Cheyenne River Sioux Reservation in north central South Dakota with his brothers.