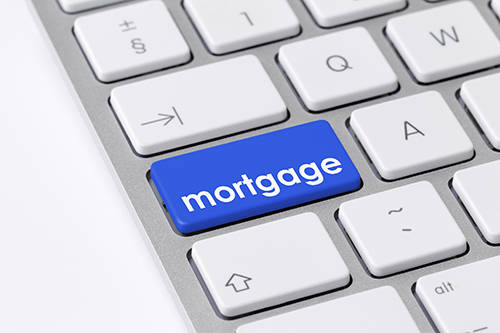 With their mission to educate and benefit members, credit unions are positioned to dominate the emerging online lending market. Vince Passione, CEO and founder of LendKey Technologies, a CUNA Strategic Services alliance provider, explains why credit unions should embrace online lending in the current issue of Credit Union magazine:
Lending Club's Initial Public Offering on December 10, raising more than $1 billion, is a striking reinforcement of the shift to online lending. It signals a continuing trend for consumers to shop online—not just for retail purchases, but for their loans as well.
The growth of online lenders highlights a gap in traditional lending which credit unions can meet if armed with the right tools.
We predict that up to one-third of all loans—the consumer lending market is about $3.2 trillion—will be enabled by online lending platforms within the next decade. A good portion of the market can and should belong to credit union online lenders, who serve their local communities well with fair rates on loans.
A shifting ecosystem
Let's take a look at an industry that experienced a similar consumer migration from offline to online purchasing.
Only a few decades ago, consumers booked air travel through their travel agents' desks. Today, most of us go online to purchase our tickets through a number of e-commerce platforms and distribution channels.
Much like they did with airline tickets and hotels, consumers are embracing the self-service model for financial services. They are getting accustomed to going online to research products, compare offers and apply for and manage their loans.
Consumers are ready for loan applications that are completed quickly, effortlessly and electronically, saving them precious time and providing them with more transparency and choice.
Consumers shopping for loans online are no longer just those with questionable credit. Particularly in the millennial generation, prime and super-prime consumers prefer online channels to others.
Price, which at one point was the most important factor in choosing a lender, is quickly being eclipsed by speed, convenience and service. A loan approval within minutes and funding within a couple of days is the new normal.
The ability to save time for the time-pressed consumer is golden.
CUs uniquely positioned
What about the credit union philosophy of "people helping people" and personal service? These continue to be important, and credit unions enjoy high member satisfaction and net promoter scores.
For today's consumer, however, the convenience and time savings offered by online and mobile technologies is a "must have." That's why it is particularly important that credit unions embrace online lending, a space where they are uniquely positioned to succeed and surpass other online lenders.
There are three reasons why credit unions are better positioned than other providers to help consumers through online lending. They:
1. Have deep and unique connections to their members and communities. This should allow them to create tailored and unique products that meet the needs of their members.
2. Offer lower loan rates because of their lower cost of funds. Online lending creates transparency in rates and terms, and allows credit unions to showcase their low-cost products and favorable rates.
3. Work together to form loan participation networks to share resources and expenses, and offer economies of scale to participants.
Online lending also delivers something central to the credit union mission—education.
By participating in a transparent process of evaluating the different costs of terms, co-signers and rates, the borrower is further educated about the lending process.
When we developed LendKey, we built a technology and services platform that enables credit unions to provide customized online lending products and the ability to manage their portfolios while providing members with choice, convenience, transparency and lower rates.
Through our work with hundreds of credit unions, we've found that to be successful, online lenders need to get three things right:
1. Deliver a superior experience for the consumer. This means the member experience must be seamless, transparent, and intuitive. Online lending should be a complete solution, not just part of a long application process.
2. Enable multiple products. Online lending must educate consumers and offer them a number of products, including private student loans, refinancing options, vehicle loans, and home energy loans.
3. Leverage data to be successful. Use consumer data from the online platform to tailor marketing to members and gather insights to develop new products. Credit unions that wish to be successful online lenders will be data-driven.
Successful online lenders can and should offer a seamless experience for the entire loan application process. That requires a platform that covers all facets of the loan process—application, decisioning, servicing and collections—and is customized to the individual credit union's needs.
Educating and helping members is a credit union's vital mission. That mission can carry through to online lending, first through student loans and gradually to other consumer loans.
There are approximately 10 million recent graduates who have student loans with interest rates in excess of 7 percent.
If credit unions can help refinance these loans, this could mean a savings of $5,000 to $7,000 in interest payments for a $50,000 loan. Those who refinance or consolidate their loans and gain the interest savings are likely to be on the path to becoming members for life.
In their century of serving Americans, credit unions have adapted well to change. Online lending is a critical part of that transformation and will benefit members for many years to come.