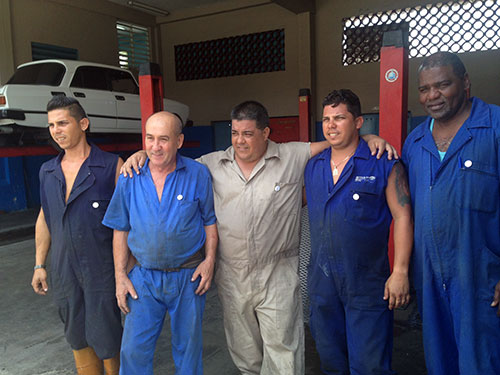 NCBA CLUSA led a research and education trip to Cuba last week to gain a clearer picture of the cooperative movement there, which observers say is playing an increasingly significant role in the country's push for economic updates.
The U.S.-Cuba Cooperative Working Group, comprised of more than a dozen representatives from the agriculture, finance, housing, energy, worker and purchasing sectors, conducted site visits, met with local partners and performed an initial needs assessment.
The educational research trip was approved by the U.S. State Department.
"Over the last several years, the Cuban government has been evolving state-owned farms and business enterprises into cooperatives," said Mike Beall, president and CEO of NCBA CLUSA. "This evolution is the subject of our research," he added.
The trip comes as Cuba pursues updates in an effort to strengthen its economy, which include bolstering the role of cooperatives and allowing space for the formation of new cooperatives. Meanwhile, U.S. policies toward Cuba have softened in recent years. While the two countries do not share formal diplomatic relations, the U.S. has worked to lift some restrictions on family travel and money transfers to Cuba.
"These developments provide an opportunity for NCBA CLUSA to leverage its 60 years of experience and that of its cooperative members and partners in supporting and strengthening cooperative business in Cuba," said Amy Coughenour, NCBA CLUSA COO for International Development.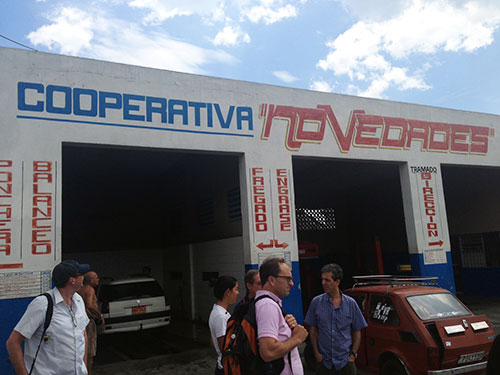 Beall and Coughenour represented NCBA CLUSA on the trip, along with Stanley Kuehn, NCBA CLUSA regional director for Latin America.
NCBA CLUSA was joined by Equal Exchange, Cooperative Coffee, Union Cab Cooperative, National Cooperative Bank, National Rural Electric Cooperative Association, Arrizmendi Association of Cooperatives, Pachamama Coffee, SOL2ECONOMICS, Cooperative Development Services, Democracy Collaborative and Food Co-op Initiative.
The trip took place within the framework of the U.S. Government's people-to-people program, an authorized category of travel to Cuba that covers short-term educational and cultural exchange trips to the island.
The U.S.-Cuba Cooperative Working Group was accompanied by a Cuba Education Travel representative and a bilingual Cuban guide throughout the trip.
A written report of findings and recommendations for future action is expected to follow the visit. Trip findings will also be presented during a panel at the 2014 Annual Cooperatives Conference.