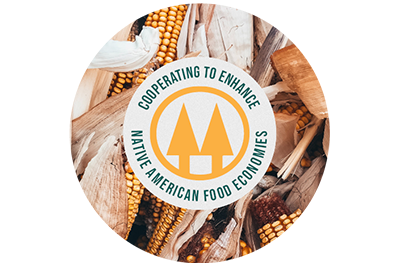 If you aren't already participating in this week's webinar series, "Cooperating to Enhance Native American Food Economies," we hope you'll take advantage of our last two days of engaging, dynamic programming.
Co-hosted by the Native American Agriculture Fund (NAAF), Cooperative Development Foundation (CDF) and NCBA CLUSA, this webinar series is discussing the role of cooperatives in harnessing Indian Country's economic and nutritional potential to recover from COVID-19 and propel sustainable rural economic development.
On Wednesday, August 4, we'll explore "Cooperatives in Indian Country: Opportunities and Challenges." Cornelius Blanding, Executive Director of the Federation of Southern Cooperatives/Land Assistance Fund will speak on a panel addressing the common challenges cooperatives face. Then on Thursday, August 5, our focus will be "Imagining a Cooperative Native Food System." Our afternoon panel will address how cooperatives can meet community needs. Moderated by Erbin Crowell, Executive Director of the Neighboring Food Co-op Association and immediate past chair of NCBA CLUSA's Board of Directors, the discussion will feature Felipe Witchger, Executive Director of Community Purchasing Alliance; Jerry McGeorge, Executive Vice President of People at Organic Valley; Duane Wilson, Vice President of Stakeholder Relations at Arctic Co-operatives Limited; and C. E. Pugh, CEO of National Co+op Grocers.
If you missed our programming on Monday and Tuesday, it was recorded and will be available at a later date.
"Cooperating to Enhance Native American Food Economies" is sponsored by CoBank, Farm Credit and Farmer Mac.