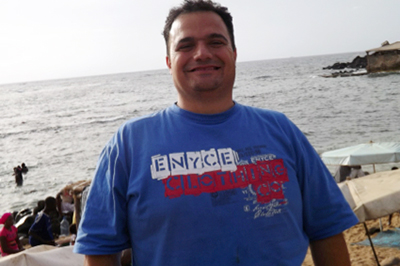 August has been a busy month for NCBA CLUSA's Farmer-to-Farmer (F2F) programs in Senegal and El Salvador. Funded by USAID, the F2F Program's goal is to generate rapid, sustainable and broad-based food security and economic growth in the agricultural sector. A secondary goal is to increase the American public's understanding of international development issues and programs. To achieve these goals, F2F programs design volunteer assignments and scopes of work that maximize opportunities for volunteers to work and interact with rural communities in the host countries.
F2F Senegal: Volunteer Spotlights
F2F Senegal is a 5-year program that started in 2013. Recently returned volunteer Dave Wagner traveled to the Kaolack region of Senegal from August 9-22 to work with Agence National de Conseil Agricole et Rural (ANCAR) and Compatible Technology International (CTI). His role was to bring trainers up to speed on environmental and social impact mitigation of pearl millet threshing machines. He assisted the organizations in developing training tools for the producers and for environmental and social impact mitigation management.
Mr. Wagner has been an international SME and agribusiness consultant since 1971. He is a veteran F2F volunteer, having completed assignments in countries such as Angola, Egypt, Ethiopia, Haiti, Mozambique, South Sudan, Zambia and Zimbabwe. Mr. Wagner received the President's Volunteer Service Award for his work in Egypt and Lebanon in 2012, Ethiopia in 2011 and South Sudan in 2008.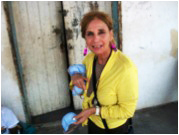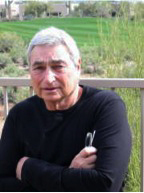 Flo Wagner joined her husband in Kaolack to help ANCAR and CTI develop a business model for women farmers who use the threshing machines. She delivered trainings to women's groups in three different locations on project management techniques and tools.
Mrs. Wagner is a professional development consultant with expertise in gender equity and HIV/AIDS/STD education. She is also a veteran F2F volunteer and has received the President's Volunteer Service Award. Her F2F assignments and other international development work have taken her around the world.
Sergio Espinoza traveled to the Matam region of Senegal from August 5-20 to work with DIRFEL—an association of small women farmers' groups. During the rainy season, the women collect a substantial amount of milk, but a large portion of it is wasted due to sales followed by quick spoilage because they lack methods for keeping the milk fresh. To increase women's profits from their dairy production, Mr. Espinoza trained several groups in cheese-making techniques.
Mr. Espinoza is the owner and managing director of Q.E.D., LLC Consultants, a company that provides consulting services for food, dairy and feed companies to help with the production of safe, high-quality products. He has extensive experience in food, beverage and dairy operations and is an expert in plant management, quality assurance, control, compliance, new product launches and plant startups. Mr. Espinoza has international consultant experience in Lebanon, Egypt, the Democratic Republic of the Congo and several Latin American countries.
Bob and Yasinta Shumaker are currently volunteering with the Groupement de Promotion Féminine (GPF) in the Matam region until September 5. Mrs. Shumaker is training women from GPF Soubalo II—a group of 110 women who process local cereals—in business skills to increase their revenues from millet. Training includes financial literacy, recordkeeping, business plan development, communication and investment strategies.
Mr. Shumaker is working with GPF Gandé II, a group of 44 women who process and sell millet, sorghum, corn, sweet potatoes and beans. The women struggle to earn profits from this endeavor and have cited market access as the main obstacle, so Mr. Shumaker is providing training in marketing and techniques to help them increase sales and grow the profile of their business.
The Shumakers have been married for four years and live in Alaska. Mr. Shumaker has raised livestock for more than 20 years and has been a vegetable farmer for 15 years.
F2F El Salvador: Volunteer Spotlight
NCBA CLUSA's new F2F El Salvador program started in July of this year, and the inaugural volunteer assignment to improve cashew trees is currently underway. Mel Farmer, an international business consultant and experienced manager of food production and distribution facilities, is volunteering with CLUSA El Salvador to provide theoretical and practical training-of-trainers (TOT) for 40 members of the APRAINORES and El Rico cooperatives on improving the genetic selection and cultural practices of cashews. Mr. Farmer is assisting the producers with the creation of genetic selection and nutrition plans for their cashew crops.
Future Assignments
A new wave of volunteers is departing for Senegal and El Salvador over the next couple weeks. Check future issues of the CBJ to learn more about these volunteers and what they'll be doing to help farmers and their communities.
NCBA CLUSA thanks all its volunteers for making F2F a successful program that boosts food security and economic growth in rural communities around the world.
If you are interested in learning more about the Farmer-to-Farmer program or about becoming a volunteer in Senegal, please contact Jane Podolsky at jpodolsky@ncbaclusa.coop or 202-383-5451. For questions about volunteering with F2F in El Salvador, please contact Kris Klassen at kklassen@ncbaclusa.coop or 202-442-2336.