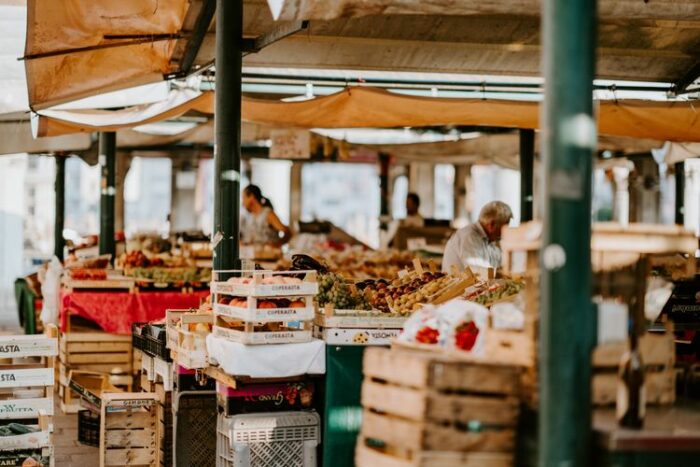 Creating a business plan is an important part of managing a farm business. A business plan helps to evaluate alternatives, identify market opportunities and communicate ideas to potential lenders and business partners.
Starting on February 2, 2023, at 6:30 p.m. and continuing each Thursday through February 23, the Funding your farm: Selling your story in a business plan webinar series will explore key uses of a business plan. Participants will learn how to create this valuable document for their farm and explore what lenders look for in a business plan when seeking loan financing.
Session topics
Week 1: February 2, 2023 – Basics of Business Planning and "What are lenders looking for" Panel
The series kicks off with a basic overview of business planning before leading in a panel discussion. Panelists will feature lenders and producers who will share their perspectives on how business plans benefit from obtaining farm financing.
Week 2: February 9, 2023 – Business planning basics: Marketing
Having a good business strategy is the first step in your planning process. What products will be sold? Who are the competitors in the market? What unique features can distinguish our farm and its products from the rest of the market? In this session, participants will learn how to assess market opportunities and develop a successful marketing strategy.
Week 3: February 16, 2023 – Business planning basics: Human resources and operations
A successful farm business understands how to manage their resources effectively. What will be produced by the farm? What physical resources will be needed for production? What labor will the farm need now and in the future? These questions and more will be explored as participants review their operation and human resources strategies.
Week 4: February 23, 2023 – Business planning basics: Financial
In this final session of the series, participants will focus on how to outline their farm's financial situation. What financial needs exist? How well has the farm performed in generating profits? What types of risks exist and how will they be managed? What is the current financial environment and how is the farm navigating through?
The program is free to anyone who registers. To register for the Funding your farm: Selling your story in a business plan webinar, visit: https://events.anr.msu.edu/fundingfarm23/
The webinar series is offered through a joint partnership with Michigan State University's Center for Regional Food Systems, Beginning Farmers DEMaND Series, and GreenStone Farm Credit Services.
Personalized business planning
In addition to the webinar sessions, Michigan State University Extension will be hosting business planning office hours. These online sessions will provide an opportunity to work with business planning experts from lending institutions and MSU Extension. Sessions are intended to help answer questions, review business plan drafts or practice your business plan pitch. More information on office hours and how to sign up will be provided during the live webinar sessions.
For more information, contact Jamie Rahrig, MSU Center for Regional Food Systems and Product Center at rahrigj1@msu.edu or Jon LaPorte, MSU Extension and DEMaND Series at laportej@msu.edu.
---
This article was published by Michigan State University Extension. For more information, visit https://extension.msu.edu. To have a digest of information delivered straight to your email inbox, visit https://extension.msu.edu/newsletters. To contact an expert in your area, visit https://extension.msu.edu/experts, or call 888-MSUE4MI (888-678-3464).