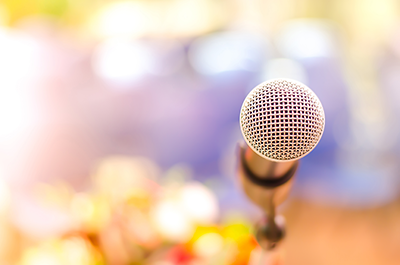 John Torres, Vice President of Communication & Public Relations for NCBA CLUSA, will appear on Everything Co-op on Thursday, September 5. A weekly exploration of the impact and potential of the cooperative business model, Everything Co-op aims to generate interest in and support for the cooperative movement.
Hosted by Vernon Oakes and conversational in format, the show is streamed live at worldcnews.com every Thursday from 10:30-11:30 a.m. EDT. Everything Co-op also airs live in the Washington, D.C. Metropolitan Area on WOL 1450 AM—Radio One's premiere talk radio station.
This week, listen in as John and Vernon talk about this year's only national, cross-sector event for cooperatives. Scheduled for October 2-4 at the Sheraton Pentagon City in Arlington, Virginia, NCBA CLUSA's 2019 Co-op IMPACT Conference is your opportunity to be part of the conversation around building the next economy.
Learn more about this year's conference at ncbaclusa.coop/impact-conference.
Listen to archived episodes—including NCBA CLUSA's centennial podcast series in partnership with Everything Co-op—at everything.coop.