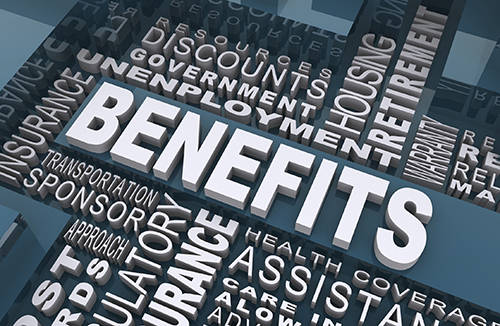 Purchasing co-ops have it figured out: take a bunch of independent businesses, aggregate their purchasing power together and negotiate better deals with suppliers. This seemingly simple business model has proven extremely powerful and durable in the modern business landscape. Yet, for all of the ingenuity behind purchasing co-ops, most have yet to realize the full scope of their purchasing power.
It is true that the aggregate dollars of each co-op's members drive down the cost of goods—but this same buying power can drive down the cost of other services. Some co-ops have begun to move in the direction of creating these back-office efficiencies through access to business partner programs. Services such as inventory management and credit card processing are now key tools in the co-op's toolbox, but there are other programs that deserve attention. Most co-ops have yet to explore the area of financial services and group benefit plans that can be aggregated under the co-op banner. Key employee benefits such as retirement planning and health insurance are ripe for a co-op revolution.
One thing is certain: if you want to attract and retain high-quality employees, it is imperative you offer a high-quality benefits package. A 2013 survey indicated that 60 percent of respondents who planned to work for their companies until retirement identified their retirement plans as a key factor in deciding to stay. Health care was even more important. Co-ops are great at leveraging goodwill and personal values to attract the right kind of talent, but for small and medium-sized co-ops, the costs of offering a benefits package are often prohibitive. It doesn't have to be this way. By applying and leveraging buying power to services, co-ops can design benefits packages that compete with what the big-boxes can offer.
Co-ops can also increase their member retention through the use of these programs. By integrating more functions of modern businesses, the co-op becomes the most crucial business relationship the individual members have. A symbiotic relationship is born, where co-op and member alike rely on each other for survival. Pure purchasing co-ops are at risk of industry competitors forming similar buying groups and poaching co-op members. By creating a sticky relationship, where the benefits are more than simply negotiating a better price on goods, co-ops can help protect against this type of competition. Due to laws and regulations, retirement and group benefit plans are typically off-limits to small and medium sized companies that join pure industry buying groups, whereas co-ops are a natural fit for such programs.
Members can be hesitant to join co-op programs that integrate back-office functions, but in most cases the benefits truly do outweigh the costs. Co-ops should be careful in designing programs that appeal to their membership and should solicit constant feedback from their members. A baseline employee census can help the co-op design programs that work from the outset, yet many members are cautious in supplying that data. Mature co-ops tend to have the best results, but all co-ops and their members stand to gain a competitive advantage by applying purchasing power to business services.
—NCBA CLUSA Gold Level Associate Member and Business Sponsor The Capital Group is a retirement and insurance solutions provider that works with co-ops and national trade organizations to design and implement unique benefits programs that drive value and help create long-lasting relationships between national sponsors and their members. This thought leadership piece was written by Andrew Thompson, Vice President of Qualified Plan Services for The Capital Group, and Andrew Seaborg, a Partner with The Capital Group. The Capital Group is a Silver Level sponsor of NCBA CLUSA's 2015 National Purchasing Cooperatives Conference in New Orleans, Louisiana, next week.
Disclosures: Andrew Thompson and Andrew Seaborg are registered representatives of Lincoln Financial Advisors Corp. Securities and investment advisory services offered through Lincoln Financial Advisors Corp., a broker/dealer (member SIPC) and registered investment advisor. Insurance offered through Lincoln affiliates and other fine companies. CRN-1307474-092215