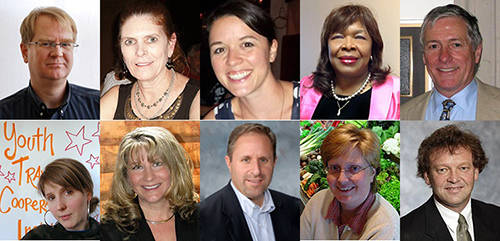 NCBA CLUSA is pleased to announce the candidates running to fill five open positions on the 2015 Board of Directors.
 Candidates include: Thomas Beckett, Linda Brockway, Kim Garmany, Helen Godfrey-Smith, Kevin Higginbotham, Emily Lippold Cheney, Maria Miller, John Monson, Michelle Schry and Dave Swanson
The NCBA CLUSA Board directs and inspires the organization. The Board brings consistent focus to the association's longer term impacts, results, purposes and future opportunities to serve the needs of members; emphasizes proactive leadership in policy development, clear distinction and respect for board and management roles, collective decision-making after consideration and encouragement of a diversity of viewpoints and evaluation of organizational performance in terms of strategic and measurable results
. Finally, the Board assures excellence in governance through a disciplined approach based on adherence to the highest standard of ethical conduct in all aspects of its guidance, decision-making, and leadership of the association.
The online election will open on April 2 and close on May 1. During this period, NCBA CLUSA members in good standing are invited to cast their votes.
 The NCBA CLUSA Board election is handled electronically through Simply Voting, a secure, cost-effective, environmentally responsible online platform for election services.
The election results will be announced at the Annual Business Meeting, which will be held on May 6 in Washington, D.C., during NCBA CLUSA's Annual Cooperatives Conference.
MEET THE CANDIDATES
THOMAS BECKETT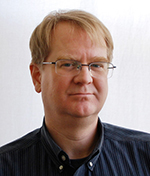 Thomas Beckett is co-executive director of Carolina Common Enterprise (CCE), North Carolina's new cooperative development center. He is a licensed attorney, holds an MBA degree, and has spent most of his career advising small and startup businesses, including a large number of cooperatives. As a cooperative developer at CCE, Beckett provides technical assistance to new co-ops across the state in the agricultural, worker, housing, and consumer sectors. He also leads—with several other people—recent efforts to organize lawyers and accountants nationally to improve cooperative law and professional services to co-ops across the country.
Beckett has received professional certification in cooperative development from CooperationWorks! through its Cooperative Business Development Training Program and has himself participated as a trainer on cooperative law in that program. Beckett presents regularly on business law for local and regional business development organizations. He is certified by the Kauffman Foundation to present its FastTrac entrepreneurial training program. He has presented on legal issues at cooperative conferences such as the U.S. Federation of Worker Cooperatives and Eastern Conference for Workplace Democracy.


LINDA BROCKWAY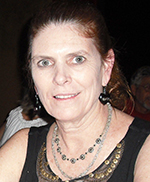 Linda Brockway is the president of Economic Consultants for Housing Opportunities, Inc. Economic Consultants for Housing Opportunities, Inc. (ECHO, Inc.) is a full-service homeownership / economic development consulting firm that works with residents, housing authorities, cooperatives, city governments, county governments, nonprofit organizations, financial institutions, United States Department of Housing and Urban Development, and other organizations to develop strategic plans, self-sufficiency programs, welfare reform programs, economic development, homeownership programs and other self-sustaining programs for low-income families to support the development of affordable housing, including the development of housing cooperatives.
ECHO, Inc., has written and received over 90 grants totaling over $7,000,000 from grant funds. ECHO, Inc., assists nonprofit organizations, cooperatives, public-housing authorities, and local units of government in writing grants, to assist local residents.
Brockway has been working directly as a national speaker for the United States Department of Housing and Urban Development to train and work with the agencies to provide the successful development of Section 32, successful monitoring of Section 3, and successful monitoring of Section 42. Brockway has also spoken for the National Association of Housing Cooperatives, Midwest Association of Housing Cooperatives, The National Association of Housing and Redevelopment Officials, NCBA, and numerous local associations. Brockway has also worked to develop the governance training course, mortgage pay-off course, and strategic planning courses, which are offered by NAHC.


KIMBERLY GARMANY
Kimberly Garmany currently serves as the membership and development director at College Houses, a group equity nonprofit cooperative student housing organization that serves 532 members in Austin, TX. It was during Garmany's time as a student co-oper at College Houses that she discovered and fell in love with the versatility and benefits of the cooperative business model.
While earning her master's degree in organizational leadership and ethics, Garmany served as the development director on the North American Students of Cooperation's Board of Directors. During her time on that board, she provided leadership on the Executive Committee and the Financial Sustainability Committee. Additionally, Garmany served on the Hiring Committee for NASCO and presented numerous workshops at the annual Cooperative and Education Institute ranging in topics from Cooperative Leadership to Member Education.
In 2012, Garmany's term ended on the NASCO Board, and she joined a local effort that was already in motion called the Austin Co-op Think Tank, which began as a cross-sector discussion and action group focused on creating more opportunities for cooperation among co-ops in Austin. Garmany served on the initial steering committee for ACTT and as the lead organizer for the first Austin Co-op Summit. ACTT partnered with NCBA CLUSA for this event, which lead to Austin becoming the first official cross-sector regional Cooperative Business Association. Garmany became a founding board member of ACBA and was elected as the board president, a position she currently holds.
During her time on the ACBA Board, she has served on both Hiring Committees in the executive director searches; has remained the lead organizer with the executive director for the Austin Co-op Summit, which is now in its third year; and also sits on the Commit to Co-ops Campaign Committee and the Nominating Committee for the upcoming board elections.


HELEN GODFREY-SMITH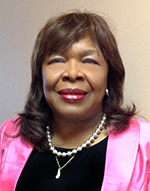 Helen Godfrey-Smith grew up in Jefferson, TX, and was educated in the public schools of Marion County. She attended Huston Tillotson College in Austin, TX, where she graduated with degrees in Chemistry and Math. She's president and chief executive officer of Shreveport Federal Credit Union, a community development financial institution that serves the needs of small business owners. She's been with Shreveport Federal C.U. since 1983, and the financial institution has grown to serve over 25,000 members with just over $102 million in assets, 5 branches in Louisiana (3 in Shreveport, one in Grambling, and 1 in Bastrop), and 3 branches in Mississippi (Marks, Clarksdale, and Batesville), well as 2 full-service Business and Financial Empowerment Centers (Shreveport and Marks).
Smith not only represents her immediate community, but she represents the state of Louisiana. In 2010, Governor Bobby Jindal appointed Smith to the Louisiana Land and Mineral Board. After her duties were completed with that board, Governor Jindal approved her appointment to the Caddo Levee Board where she currently serves as chair of the Legal Committee. Under the leadership of Governor Kathleen Blanco, Smith served several years on the Louisiana Women's Policy and Research Commission.
Smith served as the 2014 chairman of board for the Greater Shreveport Chamber of Commerce and serves on several other boards, organizations, and committees. During the 2014 Martin Luther King Jr. program in Shreveport, Mayor Cedric Glover honored Smith with the "Spirit of Martin Luther King Jr." award for her work in the community.
In 2012, Smith was appointed to the national Consumer Financial Protection Board's (CFPB) Credit Union Advisory Council. The CFPB was developed by the U.S. Government to protect consumers against fraud and tricks from credit card companies, banks, and other financial institutions.
Smith currently is working in collaboration with Michigan State University to develop creative ways to provide capital for "Farmers of Color." In addition to helping others open and grow small businesses, she has her own small business, ProVision Training and Development, Inc.
Smith's achievements and successes have landed her many awards and honors including the Credit Union Times' National Credit Union Trailblazer Award given for her work in the community and as a Community Development Credit Union; the National Annie Vamper "Helping Hands" Award; and the Pete Crear Lifetime Achievement Award given by the African American Credit Union Coalition.
In 2013, Smith was officially ordained and God blessed her with the Greater ProVision Christian Church where she is the senior pastor. The theme: "Go into the community and preach the word of God."


KEVIN HIGGINBOTHAM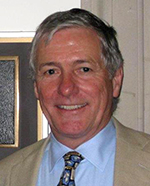 Kevin D. Higginbotham is chief executive officer of the Evergreen Marketing Group, the leading cooperative of independent construction/industrial tools and supplies distributors and manufacturers. Since joining Evergreen in 1995, Higginbotham has led the group in the development of programs focused on training and education, business development, and partnering.
In 1997, Higginbotham championed the establishment of Evergreen's 17,000-square-foot training and education center in the Dallas/Fort Worth area – the first distributor-run training center in the industry. Since that time, nearly 10,000 distributor associates have participated in a variety of training and education programs offered by the group. This commitment to professional development was underscored in 2003 when the group established the "Evergreen University," where distributor sales people can become certified tool specialists following completion of a rigorous continuing education program. In 2007, the group purchased a 17,000-square-foot building and established it as a permanent headquarters and training facility.
Higginbotham has been a member of the National Cooperative Business Association since 1998 and has attended the Purchasing Cooperative Conference annually since that time. He has also served on the Planning Committee for the Purchasing Conference several times and has been a speaker or panel moderator at the conference. Higginbotham served as chairman of the Conference Planning Committee in 2013.
Higginbotham has more than 30 years' experience in marketing, communications, and management roles for a variety of large and small corporations. He served as manager, marketing services for General Electric's $300 million industrial diamond business and was heavily involved in developing growth programs in the industrial and construction tool markets worldwide. At GE, he led a global team of professionals located in the U.S., Germany, Japan, Korea, and China. He also served as manager of business development at Calgon Corporation and was responsible for developing business growth strategies on a global basis. Higginbotham's other professional experience includes advertising and public relations responsibilities for a high-technology manufacturing company and as managing editor for an education magazine published monthly.
Higginbotham holds a BA degree in Journalism from Texas A&M University. Higginbotham is an avid runner and has completed seven marathons including the 2011 Boston Marathon. He and his wife reside in Plano, Texas. They have two grown children.


EMILY LIPPOLD CHENEY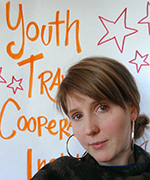 As a cooperative youth organizer, Emily Lippold Cheney focuses her work on strengthening the engagement of youth in the cooperative movement through improved educational opportunities and more accessible cooperative development tools. More broadly, in her work as a cooperative developer and movement builder, she strives to apply the best practices of cooperative business development to strategies for strengthening our shared cooperative movement. She is a frequent speaker to groups on the periphery of cooperative sector (e.g., open-source technology) with the goal of growing the cooperative community into a more cohesive and representative global initiative to build a better world.
Cheney's leadership role in the cooperative movement began as an undergraduate student in Indiana with the founding of a community housing cooperative, Bloomington Cooperative Living. Subsequently, she managed and developed other housing cooperatives locally and nationally. As executive director of the Santa Barbara Student Housing Cooperative in California, she led the organization through a significant expansion process while also serving as an elected advisor to the county on the redevelopment of the broader community of Isla Vista. During this same period, she also served as president of the NASCO Development Services (NDS) Board, a nonprofit organization supporting the development of common equity cooperative housing in campus communities.
Beginning in 2011, Cheney served as executive director of the North American Students of Cooperation (NASCO). NASCO is an association of cooperatives that organizes and educates its members to create a more community-oriented cooperative movement in the United States and Canada. Through her work with NASCO, Cheney became involved in national and international youth organizing, which led to her role in the founding of the USA Cooperative Youth Council (USACYC) in 2012. USACYC is a national cross-sector cooperative organization of youth and their allies that provides experiential and leadership opportunities using a peer-to-peer model. Through its concert of programs and member benefits, it works to both engage an increasing number and diversity of young people in cooperation and to amplify their voices in cooperative communities, institutions, and decision-making spaces.
Outside of her current work with USACYC, Cheney developed and manages the Youth Traveling Cooperative Institute through the Northcountry Cooperative Foundation. The Institute travels throughout the Upper Midwest providing free cooperative development training and consultation to young people in their late teens to early thirties. The program is modeled in the organizing traditions of the Grange, Farmers' Alliance, and others that utilized traveling speakers and educators to support the founding of many of the region's agricultural cooperatives still in operation today.
Cheney currently serves on the Boards of CooperationWorks! — a national network of cooperative developers, the Data Commons Cooperative — a cooperative which leverages its members' shared data, and Aynah — a nonprofit creating cooperative education trips for students. She has been a member of a worker-cooperative and is a consumer member of a dozen cooperatives. Cheney's dedication to cooperative work is echoed in the words of Mohammad Hatta, cooperativist and co-founder of Indonesia: "Through the cooperative movement I am made conscious of my worth and become aware of my responsibility for the good and welfare of the entire community."


MARIA MILLER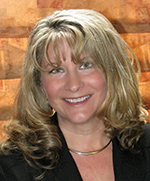 Maria Miller serves as executive director of the National Farmers Union Foundation (NFUF). In this capacity, she oversees the day-to-day operations and is responsible for the foundation's achievement of its mission and financial objectives.
Miller manages the development and implementation of educational outreach programs for farmers and ranchers of all ages, and for rural residents, consumers, and other audiences who share a vested interest in agriculture and cooperatives.
She serves on the National Farm to School Advisory Board and its Governance Committee. She is also on the advisory panel for the Farmer Veteran Coalition. Miller is on the USDA Beginning Farmer and Rancher Advisory Committee.
She built a beginning farmer program to enhance the organization's adult education program. Additionally, Miller designed a national women's conference to teach risk management skills and encourage women to pursue leadership roles on boards such as those for farm organizations and cooperatives. She also oversees a national cooperative education conference for college students.
Miller has more than 20 years of experience living and working on a family grain farm where she learned the value of hard work, good management skills, and the importance of cooperatives.
Prior to working for NFUF, Miller was an independent agribusiness insurance agency owner and an award-winning journalist. She brings experience in start-up charities.
Miller studied business administration and marketing. She earned and maintains the designations of Certified Insurance Counselor and Accredited Advisor in Insurance. She is currently working on her risk management certification.


JOHN MONSON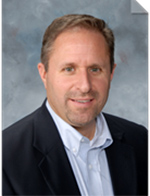 John Monson joined AgStar in 2006 and now serves as the senior vice president for Investments in Rural America. Monson's task is to build the leading private economic development business model in the Farm Credit System, build bridges with community banks, and develop a strategy that strengthens regional economic development. Monson is a graduate of Minnesota State University, Moorhead. He lives in Cannon Falls, MN, with his wife and their four children.
He was previously state director and county director for the USDA Farm Service Agency (February 1992 – November 2006).

MICHELLE SCHRY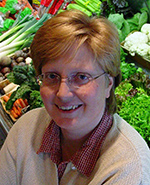 Michelle Schry is the CEO and general manager of People's Food Cooperative, Inc., with locations in La Crosse, Wisconsin, and Rochester, Minnesota. People's Food Co-op has grown to service over 7,700 local member families, generating over $23 million in retail sales annually. Schry has worked in cooperative retail management for the past 20 years.
She has served two terms on the Board of Directors of the National Cooperative Grocers Association, including a term as board chair, where she remains active in board committee work. Schry has been active in service to the larger co-op community serving as a board member of Cooperative Development Services and the National Cooperative Business Association. As a private citizen, she brings the cooperative perspective in service to her local community serving on the La Crosse Economic Restructuring Committee, which oversees the implementation of the City of La Crosse's strategic economic development plan.
Schry is a graduate of the University of Wisconsin-La Crosse, where she was awarded the 2006 Rada Distinguished Alumni Award. Schry was honored with the Cooperative Development Fund's Howard Bowers Cooperative Service Award in 2006.


DAVE SWANSON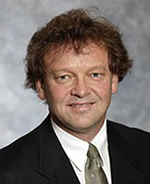 Dave Swanson is a partner in Dorsey & Whitney LLP's Corporate Department and chair of the Cooperatives Law practice group. Based in Minneapolis, for over 30 years, he has learned about what differentiates cooperatives from other forms of economic enterprises and the nuances of cooperative governance and organizational options, capital structures, financing, and transactions involving agricultural and rural electric cooperatives, natural foods cooperatives, worker cooperatives, purchasing cooperatives, and cooperative financial institutions.