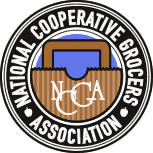 The EPA's recent decision to register a new herbicide designed to manage resistant weeds has spurred the National Cooperative Grocers Association to reiterate its call for mandatory GMO labeling. The organization is a strong supporter of the Genetically Engineered Food Right-to-Know Act:
The National Cooperative Grocers Association (NCGA) expresses its deep concern over the Environmental Protection Agency's (EPA) decision to approve Enlist Duo, Dow Chemical's blend of glyphosate (Roundup) and an older pesticide known as 2,4-D. Enlist Duo will be sold in conjunction with Dow's GMO Enlist seeds which have been engineered to withstand dousing with the toxic pesticide. The GMO/pesticide combo will be marketed as the Enlist Weed Control System.
"EPA's decision is especially troubling because in the U.S., GMO foods are still not required to be labeled, making it difficult for concerned consumers to avoid them," said Robynn Shrader, chief executive officer for NCGA. "Shoppers deserve the right to know what's in the food they buy. Clear and proper labeling of food containing GMOs is key to empowering consumers to make informed purchase decisions."
EPA's decision comes despite public opposition due to health and environmental concerns, including more than 100,000 signatures on a petition to President Barack Obama, a letter from 35 doctors and public health scientists, and a letter signed by fifty lawmakers.
Dow Chemical says the Enlist Weed Control System will be a solution to herbicide-resistant weeds, which have flourished in the wake of Monsanto's Roundup Ready GMO/pesticide combo. Unfortunately, Enlist is merely another step on the evermore toxic pesticide treadmill, NCGA officers said. In fact, Monsanto is currently seeking regulatory approval for crops genetically modified to withstand Dicamba, yet another toxic pesticide.
There are increasing signs that GMO crops damage the U.S. export market (Cargill sues Syngenta). Having now received the regulatory green light from the USDA and EPA, Dow Chemical is expected to market the Enlist Weed Control System beginning with the 2015 growing season.
"We are truly disappointed in the EPA for approving the use of Enlist Duo to blanket fields of genetically engineered corn and soybeans," said Mary Ellen Kustin, a senior policy analyst with Environmental Working Group. "This unfortunate decision will more than triple the amount of 2,4-D sprayed in the U.S. by 2020. We find such an increase in a known toxic defoliant linked to Parkinson's disease, non-Hodgkin's lymphoma and reproductive problems to be unconscionable."
More than 60 countries around the world require GMO labeling, and studies consistently show that more than 90 percent of U.S. consumers want GMO foods labeled. NCGA supports The Genetically Engineered Food Right-to-Know Act so that consumers can have the information they need to make informed purchasing decisions. NCGA is an active supporter of the Just Label It campaign, a national coalition of more than 650 organizations, which calls for the mandatory, federally enforced labeling of GMO foods.
Consumers who wish to avoid GMO foods, and the toxic pesticides they are engineered to withstand, can look for the USDA Certified Organic label. By law, organic foods cannot be produced using genetic engineering or toxic pesticides such as 2,4-D.