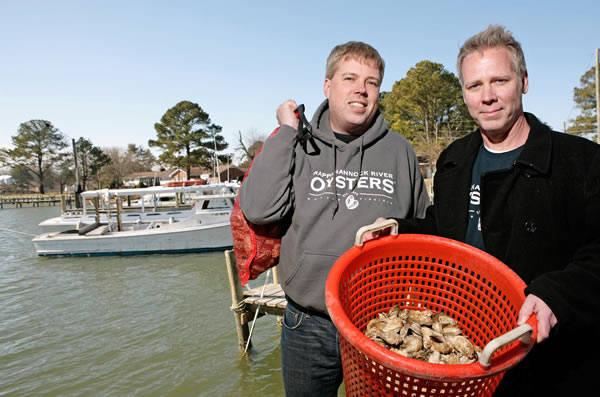 The cooperative business model can be applied in many different ways, and in many different industries.
In this New York Times article "A Chesapeake Homecoming" by reporter Julia Moskin, Virginia natives, Travis and Ryan Croxton, apply the cooperative model to oyster farming.
"The Croxtons did not grow up as oystermen (Travis studied finance; Ryan, Southern literature), and neither did their fathers. "Grandpa told them to go to college instead of messing around with oysters," Travis said. The boys inherited the leases on the river, and by law they had to grow oysters there or give them up.
Thus began the road to Le Bernardin, the Grand Central Oyster Bar  and beyond. The two have reinvested what they've earned, opening restaurants with high visibility, one in Richmond, Virginia another in the busy Union Market in Washington.
After building a steady market for their trademark oyster, the Rappahannock River, they began to build a range of flavors. Now they grow oysters in several locations, where the water varies in salinity and depth, each producing somewhat distinct flavors: crisp Stingrays in Mobjack Bay, briny Old Salts in Chincoteague Bay and the oyster for the people, the Barcat.
The Barcat is an all-purpose Chesapeake oyster, distributed and marketed along with the Croxtons' premium oysters, but at a lower price to feed the current boom in raw bars and $1 oyster happy hours. Instead of growing Barcats themselves, they hatched a new cooperative of oyster farmers, mostly current or former watermen, that serves as an entry point to aquaculture. The members can grow as few or as many as they like but still go fishing and crabbing on the bay."
Read the full story here.