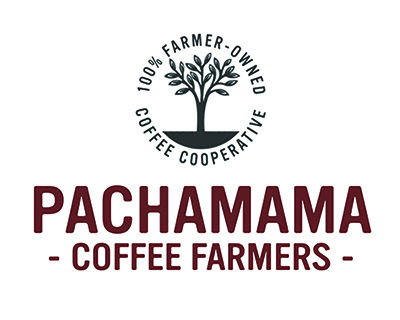 NCBA CLUSA member and global cooperative Pachamama Coffee—the only U.S. coffee brand 100 percent owned by smallholder farmers—is partnering with the flagship conference behind the popular TED Talks. Pachamama's Yirgacheffe Gedeb, a single-origin coffee from Ethiopia, was selected by a panel of experts in a blind tasting to serve at this week's TED2016: Dream, a conference to stimulate conversations and innovation around technology, entertainment and design meeting in Vancouver, British Columbia. Pachamama is honored by the selection, which marks the first time that TED has partnered with cooperative coffee farmers.
"Coffee offerings at TED are curated internationally by a panel of experts, so it is a great honor and a validation that we are creating value for Pachamama's farmer-owners," said Thaleon Tremain, co-founder and CEO of Pachamama.
In addition to its coffee being served during the week-long conference, Pachamama's Manager of Cafe Operations Cruz Conrad will attend the event as a guest barista. Conrad is among a group of baristas who are serving the world's finest coffees throughout the conference.
Mollie Moisan, Pachamama's Director of Cooperative Development, said the theme of this year's conference, TED2016: DREAM, is a perfect fit for Pachamama. "We're representing the dreams of Pachamama's 142,000 small farmers from five countries," Moisan said. "Showcasing our farmers' best organic coffee and selling direct to consumers and retailers in the U.S. brings more revenue back into the hands of those who've worked so hard to take care of their farms. Specialty coffee depends on the success of small, often remote, coffee farmers."
Established in 2006, Pachamama Coffee Cooperative opened its first brick and mortar location in Midtown Sacramento in 2012. Now, with its own roaster thanks to a successful crowdfunding campaign, Pachamama is the only coffee company in the U.S. 100 percent cooperatively owned by coffee farmers around the world.
Pachamama's certified organic coffees are available at many co-op grocers nationwide. Pachamama's Ethiopian Coffee earned a score of 93 from Coffee Review, setting the bar for not just ethics, but also for well-respected premium coffee.