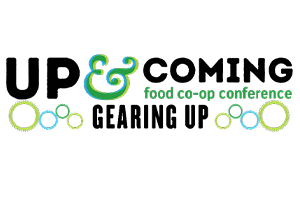 Join your fellow cooperators at Up & Coming 2021, May 11-15 in a new virtual format. Register today to take advantage of over 40 workshops presented by 35+ speakers, both consultants and peers. Up & Coming 2021 is coordinated by the Indiana Cooperative Development Center and its partner the Food Co-op Initiative. Willy Street Co-op will be the conference host.
Willy Street Co-op, has been a fixture in the capital city since 1974. Their sales and ownership have grown steadily over their 45 year history with almost 35,000 owners, a staff of 400 and combined annual sales of $50 million. Woven into everything the co-op does is their commitment to invest in and enrich both the community and the environment.
And that's not all…..Your reasons to register now just got a little more delicious! The first 300 early bird registered attendees will not only save $20 off the full registration price, they will also get a box of fabulous, cooperatively-made cheese delivered to their door!
The terrific cooperators at Cabot Cheese will be sending a box of dairy delights worth $25 directly to the home of every early bird registered Up & Coming attendee. It doesn't matter if you registered on day one or on the last day of early bird registration (April 23). Your cheese will arrive after the conference.
So what are you waiting for?
Incredible presentations
Cutting edge start-up food co-op ideas
National conversations
and CHEESE
Questions: email Deb Trocha dtrocha@icdc.coop