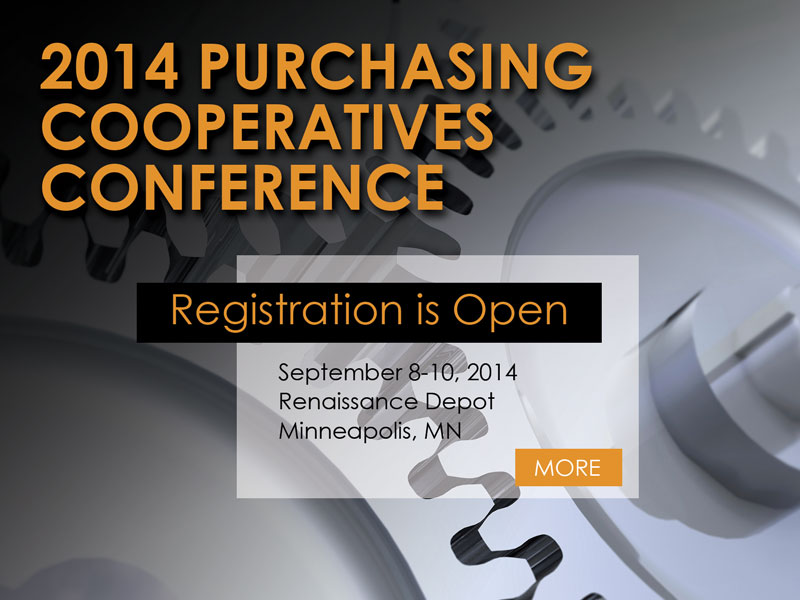 Looking for an opportunity to meet industry icons, share best practices with colleagues and connect with potential partners in the purchasing and shared-services cooperative community? Register now for the 2014 NCBA CLUSA Purchasing Cooperative Conference, meeting September 8 to 10 at the Depot Renaissance Hotel in downtown Minneapolis, Minnesota.
Keynote speaker Dame Pauline Green, president of the International Cooperative Alliance, will challenge conference attendees to raise awareness of the cooperative business model, spurring its continued growth and status in the coming decades. Dame Green is the first woman president of the International Cooperative Alliance in its 116-year history.
The basic registration fee covers access to two general sessions, open sessions, the exhibit hall and networking events, including breaks, meals and an evening reception. You'll have the unique opportunity to meet and network with leaders in the co-op purchasing community, establishing those vital business relationships, which are crucial to a successful business. Additionally, learn how to raise the profile and impact of your cooperative by effectively communicating its mission, values, and stories to a wider audience. Work with other co-ops to share your skills and knowledge to increase success in the industry. Register now and prepare to help move your co-op forward. Take advantage of early bird registration fees by securing your spot at the conference before July 31, 2014. The cost for NCBA CLUSA members is $650. Nonmembers should plan to pay $950. You can save an additional $175 when you register for both the Purchasing Cooperatives Conference and the Annual Cooperatives Conference, joining forces for the first time this year to bring you a full week of networking and collaboration.
To qualify for the member rate, simply contact us by emailing membership@ncbaclusa.coop and become a member today!For more details and to register, visit ncbaclusa.coop, click on the "event" tab and scroll down to the "2014 Purchasing Cooperatives Conference."