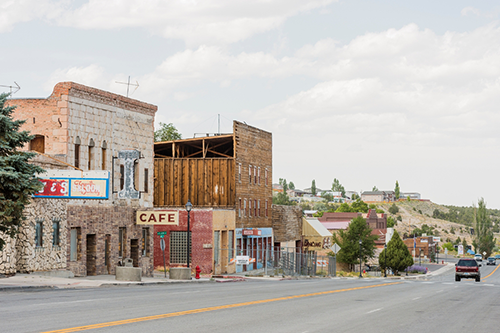 U.S. Sen. Tina Smith (D-MN) last week led a group of eight senators in a letter to the Senate Appropriations Committee leadership requesting $8 million for the Rural Cooperative Development Grant (RCDG) program, echoing NCBA CLUSA's request to increase funding for the only federal program dedicated to advancing the impact of cooperative businesses.
RCDG is a competitive grants program administered by the U.S. Department of Agriculture and awarded to cooperative development centers working in rural communities nationwide. These funds are used to assist individuals or businesses in the startup, expansion or operational improvement of rural cooperative enterprises. Projects range from converting and establishing cooperative workplaces to housing, food, retail and other forms of co-ops.
RCDG funds are critical to ensuring that cooperative development centers have the necessary resources to continue their economic and community development projects in rural America.
Other senators who joined the letter are Sens. Amy Klobuchar (D-MN), Ron Wyden (D-OR), Tammy Baldwin (D-WI), Mazie Hirono (D-HI), Jon Tester (D-MT), Kirsten Gillibrand (D-NY) and Richard Durbin (D-IL).
The strong support for this letter is a result of grassroots advocacy efforts and a number of NCBA CLUSA members and cooperators reaching out to their elected officials and asking for their support.
Particularly as a wave of business owners begins to retire over the next 10-15 years, it is crucial that the workers and community members are empowered through RCDG and cooperative development to become member-owners of these businesses.
Cooperatives have long been a solution to changing economies, and with baby boomer business owners looking to retirement, it's critical that federal programs support rural economic development and embrace the opportunity to create two to four million new worker-owners through the formation or growth of cooperative businesses. Cooperative businesses are critical to sustaining and growing rural economies, and since co-ops are owned by their members, co-ops inherently operate in the best interest of the local community.
The U.S. economy cannot risk small businesses around the country shuttering if a buyer does not present itself; rather, our nation's policies should embrace cooperative businesses, which exist to meet the unique needs of a community and thus are more sustainable. As NCBA CLUSA has written about before, now is the time for Congress to invest in cooperatives.
In the letter to appropriators, the senators wrote, "Cooperative businesses are the heart of local economies…we should continue to support programs that facilitate the empowerment of producers, workers, and consumers helping them earn more of the profits they help create, and ensure that small businesses are not only surviving, but thriving across the nation."