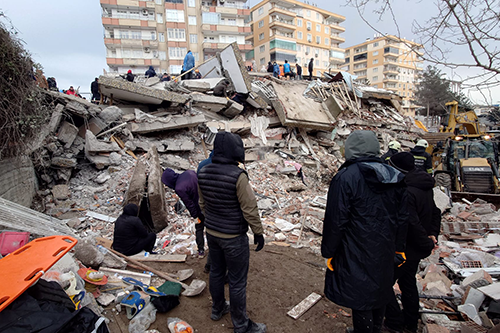 The cooperative principles of cooperation among cooperatives and concern for community are never more relevant than in the face of crises and human suffering. Cooperatives have recently rallied for COOP Ukraine and supported areas affected by hurricanes and other natural disasters. The desperate situation in Turkey and Syria is a renewed call to help our fellow cooperators.
NCBA CLUSA and the Cooperative Development Foundation are working with the Worldwide Foundation for Credit Unions (WFCU) to monitor and raise awareness of immediate needs, starting with humanitarian assistance. In partnership with the World Council of Credit Unions (WOCCU), WFCU launched the Turkish Cooperative Earthquake Relief Fund to solicit donations in support of Turkey's cooperative movement.
If you would like to make a donation to support the immediate humanitarian relief efforts on the ground in both Turkey and Syria, WFCU is also in communication with the International Blue Crescent Relief and Development Foundation (IBC), a non-governmental organization that has intensified relief efforts by distributing hot meals, ready-to-eat food, blankets, aid kits, and is contributing to build shelters and tent cities.
Support immediate humanitarian relief efforts
In the weeks to come, the global cooperative community will work to identify additional ways to directly support the cooperative sector. The International Cooperative Alliance (ICA) is currently in contact with the National Cooperative Union of Turkey, who are still reeling from the earthquake, but tracking the humanitarian response on social media using the hashtag #coops4TR.
As the situation evolves, we will keep the co-op sector up-to-date about the emerging needs of cooperatives in Turkey. Should the Cooperative Development Foundation decide to conduct a direct campaign through its Disaster Recovery Fund, we will let you know. In the meantime, we ask that you consider supporting the immediate and longer-term rebuilding efforts above in any way you can.