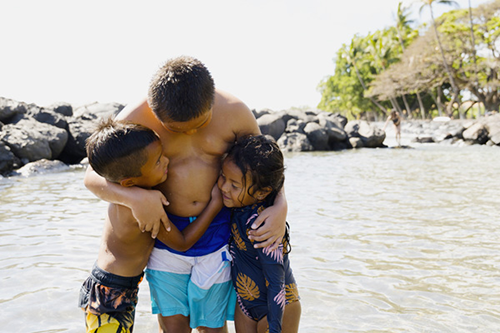 When disaster strikes, credit unions and other cooperatives have each other's backs. As Western Maui begins to recover from devastating wildfires, the National Credit Union Foundation's Disaster Relief Center (CUAid) is leveraging the collective generosity of the credit union movement to help get credit union employees and volunteers back on their feet so they can continue serving members.
National Credit Union Foundation has partnered with Give Lively to securely process your online donation. This transaction will appear on your bank statement as "National Credit Union Foundation."
If you're looking for a fund that more broadly impacts Maui, consider a donation to the Hawaii Community Foundation's Maui Strong Fund. This fund was created to build community resilience with resources for disaster preparedness, response and recovery. The fund is currently providing financial resources to support the immediate and long-term recovery needs for the people and places affected by the Maui wildfires.