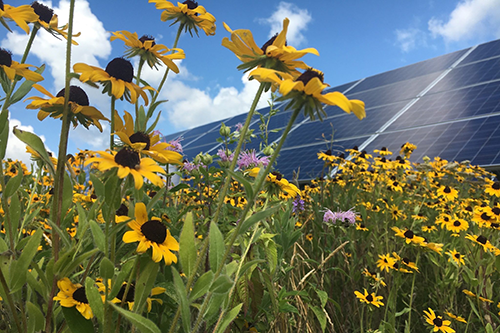 The U.S. Department of Agriculture (USDA) announced that it is currently accepting applications for $1 billion in grants to help rural cooperatives, small businesses and agricultural producers invest in renewable energy systems and make energy-efficiency improvements. These grants are available under the additional funding provided for the Rural Energy for America Program (REAP) through the Inflation Reduction Act. Applications are due on June 30, 2023, and interested applicants should contact their USDA Rural Development State Energy Coordinator. 
USDA will hold grant competitions quarterly through September 30, 2024. Applications deadlines for fiscal years 2023/2024 are as follows:  
September 30, 2023
December 31, 2023
March 31, 2024
June 30, 2024
September 30, 2024
REAP provides guaranteed loan financing and grant funding to rural cooperatives, agricultural producers and other small businesses for renewable energy systems. The funding will include the creation of the first underutilized technology fund in the REAP program, with $144.5 million available in dedicated funding. Additionally, USDA will set aside at least 20 percent of the available funds until June 30 of each year for grant requests of $20,000 or less. 
On February 16, NCBA CLUSA hosted a webinar with USDA staff to discuss opportunities for co-ops through USDA's Rural Energy for America Program (REAP).
Learn more about eligible uses for REAP
NCBA CLUSA thanks our partners at USDA for their engagement with the cooperative community and will keep members updated on future funding opportunities.