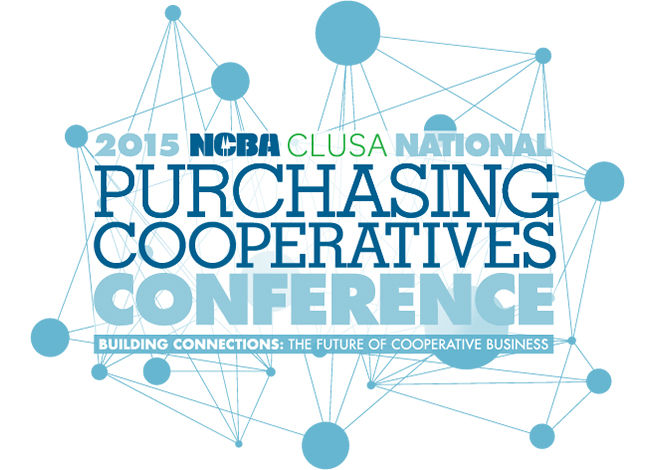 New Orleans, Louisiana
October 5-7, 2015
NCBA CLUSA's annual National Purchasing Cooperatives Conference is your chance to gain valuable facetime with colleagues and industry leaders at the cutting edge of the purchasing and shared services co-op sector. Don't miss this once-a-year opportunity! Register on or before September 14 to take advantage of our extended early-bird rate. 

We have a great program lined up for you, including some can't-miss interactive workshops to kick off our first full day:
Workshop Creating Membership Loyalty Through Engagement 
During this workshop, perfect your member engagement strategies by learning how to strengthen your co-op's relationship with its most important asset—members! BLUE HAWK Cooperative's Marketing Director Teri Ditsch will lead this presentation and facilitate a followup discussion on building member loyalty. Drawing from examples ranging from acquisition strategies to event planning and education to EDI platforms, Ditsch will dive deep into the concept of member retention through engagement.
Workshop Improving the Member-Supplier Relationship
At every co-op, the relationship between its members and suppliers is crucial to maintaining successful operations. Join True Value Company's Divisional Vice President of Retail Growth Bruce Carrozzi for a presentation and facilitated workshop on the best practices True Value uses to improve its member-supplier relationships, while also exploring some thought-provoking discussion questions to help you examine what your co-op is doing well now, what it could be doing better and—in the spirit of Principle 6—what it could ultimately achieve through improved cooperation among cooperatives. See you in New Orleans!