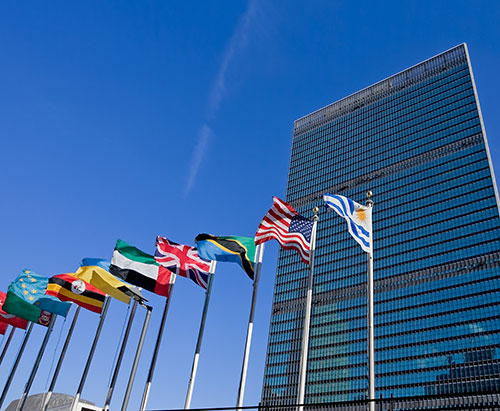 The World Council of Credit Unions is advocating for the addition of "financial inclusion" to the UN's Sustainable Development Goals. The World Council is the global trade organization and development agency for credit unions. It promotes the sustainable development of credit unions and other financial cooperatives worldwide to empower people through access to high-quality, affordable financial services:
At separate events this month in New York and Washington sponsored by the United Nations, the World Council of Credit Unions promoted financial inclusion as one of the Sustainable Development Goals (SDGs). The UN is currently undertaking a process to develop a set of SDGs, which will be used to target international development assistance during the post-Millennium Development Goal period, from 2015–2030.
At both events, World Council's senior vice president of technical services, Peter Graves, referenced credit union development in high income countries—including the U.S., Canada, Ireland and Australia—to show how credit unions help generate greater income growth and job creation across a broader spectrum of the population than in societies without them. He explained how this income growth and job creation has led to decreased poverty, reduced malnutrition, better health and education outcomes, and greater gender equality, all universal goals to incorporate in the SDGs.
"By providing low-cost access to savings and credit, credit unions can help solve at least five to six of the most intractable global issues we see today," said Graves. "Through our experience, we know that providing people the means to save, financial literacy and expanded loan products, has impact across all aspects of an individual's and family's life, including income, education, food and health."
Over 57,000 credit unions currently operate in 103 countries, providing over 208 million people with access to savings accounts and a variety of loan products to help improve their lives.
"Credit unions are all about financial inclusion for all citizens, including the underserved, unserved and the most vulnerable," said Brian Branch, World Council president and CEO. "Credit unions not only provide competition that applies downward pressure on other financial institutions, but they also contribute to financial market innovation due to close relationships with their members. In response to their members, credit unions have introduced new services and products that the wider financial community has quickly adopted."
The UN will continue this consultative process with a wide variety of external stakeholders through next year, when the General Assembly will adopt the SDGs in September 2015.