Topics for the papers may include describing the role that existing cooperatives have in creating inclusive economies, refining metrics to quantify social and economic benefits of cooperatives in communities, and establishing a public policy framework for developing and using cooperatives to address community needs.
A five-person outside advisory group will be formed to provide advice on the project.
Impact Story: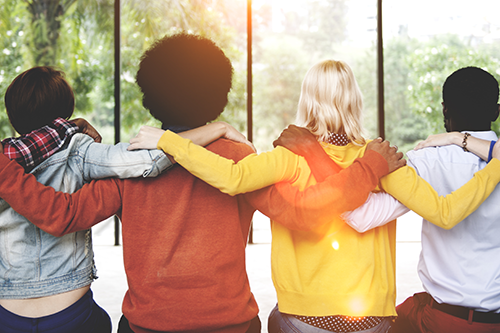 The project will help CDF and NCBA CLUSA shape a comprehensive domestic cooperative development strategy that builds vibrant communities.With funding from the Robert Wood Johnson Foundation (RWJF), the Cooperative Development Foundation (CDF) and NCBA CLUSA will embark on a two-year project to understand the role of cooperatives in building healthy, equitable and sustainable communities.
As user-owned, democratically-controlled business enterprises, cooperatives are deeply rooted in their communities and responsive to local needs. Profits from cooperatives are reinvested in the business or distributed to members based on use. Cooperatively-organized businesses impact all sectors of the economy: cooperative ownership provides financial services to consumers through credit unions; healthy food through local consumer-owned grocery stores; electricity and other vital utilities through the rural electric system; and supplies, marketing and finance to agricultural producers.
"The goal of the project is to bring a disciplined and data-backed understanding of cooperatives to a broader audience," CDF Executive Director Leslie Mead said. "We want to provide national, state and local leaders with a better understanding of the role that cooperatives play in building healthy and sustainable communities."
The grant is CDF's first from the Robert Wood Johnson Foundation, the nation's largest philanthropy dedicated solely to health. "We are excited by the work that will be accomplished as a result of this grant and by the partnerships that will result," said Rich Larochelle, chair of CDF's Board of Directors. "It is a further acknowledgement of CDF and NCBA CLUSA's growing role as thought leaders in advancing the role of cooperatives in building vibrant communities."
Project Gallery