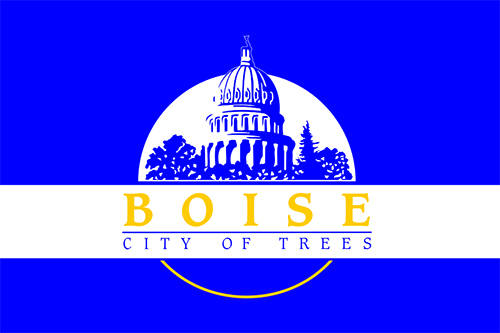 NCBA CLUSA and the Boise Co-op will co-host the 2015 Consumer Cooperative Management Association (CCMA) conference in Boise, Idaho, this June. The "City of Trees" is on everyone's radar lately—and not just because it nabbed the top spot on Time Magazine's list of "Cities Getting It Right" in its 2014 "Solutions for America" article.
Home to food co-ops, small tech start-ups and Fortune 500 headquarters alike, Boise boasts a diverse economy that draws thousands of transplants from across the U.S. every year, helping make the Rocky Mountain metropolis one of America's fastest-growing cities in 2014.
Boise is a city of innovators and entrepreneurs, a magnet for outdoor adventurers and a hotbed of up-and-coming artists and musicians. Not to mention unconventional, and proud of it. The city even rings in the New Year in a characteristically quirky way—by "dropping" (read: lowering from a crane) a 17-foot foam potato from the sky above the heart of downtown Boise at midnight amid a fireworks display.
Boise is also home to one of the world's largest Basque communities—second only to Northern Spain's Basque Region. (That region's leading business just happens to be a cooperative—the federation of worker co-ops known as Mondragon.) Boise's "Basque Block," between 6th and Capital Boulevard on Grove Street, is a hub of Basque art, music, food, culture and history.
Basque sheepherders immigrated to Idaho's Treasure Valley during the 19th century. Some were lured by the gold rush; others were looking for a place to settle where they could retain and celebrate their cultural identity. Boise's Basque Museum and Cultural Center continues to preserve this heritage today.
Boise Co-op will host a closing party for CCMA attendees catered by the Block's Basque Market on June 13 from 6 to 9 p.m. The market is famous for its weekly "Paella on the Patio" events. Follow your nose to the massive pan of steaming seafood, chicken and chorizo stew—it feeds up to 200. The market also stocks the largest collection of Spanish wines in the Northwest. More of a beer person? Take the self-guided Boise Ale Trail through the city's 208 craft breweries.
Boise is perhaps best known for its fresh air and sprawling outdoors. The "City of Trees" is aptly named—cottonwoods edge the banks of the Boise, Payette and Snake rivers, all of which converge in Idaho's capital city. The French-Canadian fur trappers who named the city gave it a variation of the French word bois, or "woods."
Boise's Riverside Hotel, the headquarters hotel for CCMA, flanks the Boise River and offers plenty of outdoor meeting space. Trust us, you'll want to spend some time outside—Boise's average temperature in June hovers around 80 degrees, humidity is low and clouds are few and far between, literally.
Boise is home to a vibrant farm-to-table food scene, with food co-ops and restaurants committed to building a sustainable, just food economy. When creating the menu for CCMA, the Riverside Hotel will source all in-season ingredients from local producers. And if you're flying into Boise International Airport for the conference, you'll want to check out its concession stands—they now offer healthy, organic snack choices from Boise Co-op.
Boise is community-minded—Idaho ranked second in the U.S. for volunteerism in 2013, with close to 40 percent of its residents volunteering. During CCMA, Boise will host Paint the Town, one of the largest volunteer events in the state. Hundreds of volunteers will revitalize the community by painting the homes of the elderly, disabled and low-income families.
June also brings the height of farmers' market season, and the Idaho Shakespeare Festival will be performing "The Tempest" and "Dial 'M' for Murder" during CCMA. We suggest catching a show while you're in town.
All Boise is missing is you! Register now for the 2015 CCMA Conference, and join NCBA CLUSA in sunny Boise this summer.