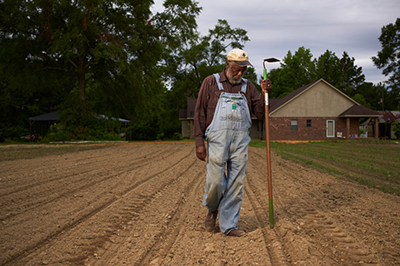 NCBA CLUSA presented its first virtual briefing hosted by the bipartisan Congressional Cooperative Business Caucus last week, featuring caucus co-chairs Reps. Mark Pocan (D-WI) and Jim Baird (R-IN) and a discussion on how co-ops along the food supply chain are innovating in response to COVID-19.
At the top of the program, NCBA CLUSA President and CEO Doug O'Brien provided a short recap of efforts by the co-op community to ensure that cooperative businesses are eligible in federal programs responding to the COVID-19 crisis, including the Paycheck Protection Program and the Economic Injury Disaster Loan program. Based on data published earlier in July by the U.S. Small Business Administration on loans greater than $150,000, we know that nearly 2,000 cooperatives participated in the Paycheck Protection Program, preserving 93,643 jobs.
Looking ahead, O'Brien noted the importance of Congress recognizing cooperatives as a tool to help businesses and communities recover and rebuild from the crisis, including a recommendation to increase the Rural Cooperative Development Grant (RCDG) program that enables cooperative development centers to provide technical assistance to cooperatives starting up, expanding, innovating or converting from another business structure to a cooperative.
Despite a busy week on Capitol Hill, both caucus co-chairs joined the virtual briefing by phone. Congressman Pocan, a member-owner of the Willy Street Food Co-op in Madison, described the impacts he saw in his community and the way co-ops are responding to the shock to the food system by addressing community needs. He also saw co-ops as a tool as the country rebuilds.
"Co-ops are especially relevant today because of their value. Co-ops help move us toward the economy we want—one that treats workers and communities with respect and provides high quality jobs in workplaces that are democratically governed," Pocan said.
"Co-ops help move us toward the economy we want—one that treats workers and communities with respect and provides high quality jobs in workplaces that are democratically governed." – Rep. Mark Pocan
Congressman Baird joined the briefing just as Congressman Pocan's remarks concluded, as he stepped out of an Agriculture Subcommittee hearing. He talked about his firsthand experience seeing the values co-ops bring to the workers, communities and local economies as a flexible and dynamic business model.
Baird said, "The principles of inclusion and cooperation lay the foundation for many communities to thrive."
A call for policy change
Ahead of a panel discussion, NCBA CLUSA invited National Council of Farmer Cooperatives President Chuck Conner to speak. Farmer cooperatives have faired well thus far given the circumstances, Conner said, in part thanks to early action by the Department of Homeland Security that designated nearly all aspects of agriculture as Essential Services to ensure that food production could continue from fertilizer processing to grocery stores.
Conner also discussed the collaborative advocacy with NCBA CLUSA and the cooperative community that ensured co-ops were able to access new federal programs established in the CARES Act, including the Paycheck Protection Program and Economic Injury Disaster Loan program.
Looking ahead, Conner raised two major priorities. First, in the continued response to COVID, cooperatives will be essential going forward to make sure that every possible step is being taken to protect workers in agriculture and the food system more broadly.
Conner also described a "storm cloud on the horizon," regarding the proposed tax regulations on cooperatives, section 199A of the tax code, referred to as the 'grain glitch' from the 2017 tax bill. "In the midst of COVID, Treasury moved forward with regulations that did not fix the glitch and exacerbated the glitch to the disadvantage of co-ops, so we are desperately trying to get treasury to modify those regulations before they are finalized."
NCBA CLUSA has joined NCFC and more than a dozen organizations and elected officials in calling for the withdrawal of these regulations.
The briefing also featured Chuck Spencer, Executive Director of Government Relations at GROWMARK, who emphasized the importance of the Essential Service designation because the agriculture supply chain "gets one shot to harvest plants" each year.
Spencer discussed the ways in which GROWMARK employees have participated in programs put forward during the crisis, including 401k loans, paid family and sick leave, and the important role that student loan interest mitigation played for young people. Many of GROWMARK's member cooperatives also participated in the Paycheck Protection Program, but acknowledged the challenges of the program with constantly changing rules weighing on borrowers.
Spencer outlined several policy recommendations for Congress to include going forward. First, echoing the comments of NCFC regarding the uncertainty that the proposed 199A tax regulations will bring to farmer cooperatives.
In addition, Spencer discussed the importance of infrastructure improvements—railways, rivers and roadways—to help ensure businesses can recover, as well as the need for more drivers to ensure supply and product can move efficiently by road. For employees, it will be critical increase Health Savings Account and Flexible Savings account contribution limits, and urge flexibility by health care companies in patient payment schedules.
Access to fresh food
Following Spencer's remarks, the panel discussion began with Cornelius Blanding, Executive Director of the Federation of Southern Cooperatives/Land Assistance Fund, a cooperative association of Black farmers, landowners, credit unions and cooperatives. Members of the Federation have participated in the U.S. Department of Agriculture Food Box program, delivering 12,000 boxes of food to households across three states. Blanding described this program as not without faults, but essential to getting fresh food to folks without access.
Blading also described the "two faces of agriculture," and focused on the disproportionate impacts to farmers who primarily serve schools, restaurants and farmers' markets that have had to close during the pandemic. Blanding concluded that the ownership stake that cooperative farmers have is one of the most important components of weathering the crisis.
Resilience in the food supply chain
Shifting from the Southeast to the Midwest, the panel turned to Jerry McGeorge, Vice President of Corporate Affairs at Organic Valley. In his remarks, McGeorge focused keenly on the ways in which Organic Valley is prioritizing their member-owners and employee well-being. Organic Valley has instituted Hero Pay—providing a $2/hour increase to workers—and has made changes in scheduling and workspaces to accommodate social distancing requirements. Organic Valley has also provided meals to workers during their shift.
Pantry stocking and panic purchasing at the onset of the pandemic certainly had an effect on Organic Valley and, as the pandemic has continued, McGeorge noted that there has been consistent demand for organic products, as consumers find ways to "treat themselves" when they aren't able to go to restaurants.
Many Organic Valley farmers participated in the Coronavirus Food Assistance Program, which provided direct relief to farmers, including in dairy and grain. The average relief for farmers was $18,000—a 20 percent premium for payments based on what a farmer's predicted annual income.
McGeorge highlighted two pending bills that would help Organic Valley, among other farmer cooperatives and businesses across the food supply chain, and mitigate hunger, including the Food Supply Protection Act, led by Senate Agriculture Ranking Member Debbie Stabenow (D-MI) and the Farming Support to States Act, led by Sens. Tammy Baldwin (D-WI), Susan Collins (R-ME) and Angus King (I-ME). These bills are focused on helping to promote greater resiliency in the food supply chain.
As Organic Valley, like so many businesses across the country, transitioned many workers to working from home settings, the need to invest in rural broadband became a priority, McGeorge said. Organic Valley and NCBA CLUSA are among more than 50 organizations that joined the American Connection Project, a coalition led by Land O'Lakes cooperative.
The role of food co-ops
The panel concluded with Kirsten Moore, Cooperative Services Director at Willy Street Food Co-op in Madison, Wisconsin. Across three retail stores, a food kitchen and an administration office, Willy Street Food Co-op employs 400 people in the local region.
While Willy Street certainly felt the panic purchasing that Organic Valley did, it has nonetheless seen a decline in sales and transactions in the most recent fiscal quarter. The co-op received a Paycheck Protection Program loan to cover payroll costs, hazard pay and health benefits for their employees. They currently expect the loan to be fully forgiven.
Moore highlighted the ways in which co-op employees and co-op consumers have come together to make the shopping experience as safe as possible, including expanding their grocery delivery service in partnership with Union Cab Cooperative Taxi, and building food boxes in partnership with local farmers who depended upon sales to schools and restaurants.
Moore also shared several policies needed to support food cooperatives as the nation continues to deal with the pandemic. These include expanding the Families First Coronavirus Response Act (FFCRA) childcare and transportation support for essential workers, hazard pay, federal assistance to support the purchase of sanitation, adaptive, and personal protective equipment, and federal support to provide food access to people experiencing food insecurities. Moore also discussed the cash and coin shortage, at a time when more people are using electronic transactions, it creates uncertainty at the co-op and other retailers on the ability to make proper change for individuals who do not or cannot access credit or debit cards.
This robust conversation from farm supply to fields to store shelves demonstrates the critical role that co-ops play in making sure that Americans can access food and millions of workers can continue to be gainfully, safely employed through this work.