NCBA CLUSA is pleased to announce the candidates running to fill five seats on the 2021 Board of Directors: Wafaa Berrady, Carla Decker, Kim Garmany, Fred Gibbs, Jeanne Matson, LaDonna Sanders Redmond, Michelle Schry, Dave Swanson, and Adam Trott.
The online election will open on March 10 at 12:01 AM EST and close on April 22; during this period, NCBA CLUSA members in good standing will be able to cast their votes. Your participation helps us set the strategic vision for the organization, ensuring that NCBA CLUSA remains a dynamic voice in the cooperative space.
The election results will be announced at NCBA CLUSA's Annual Business Meeting & Virtual Town Hall, which will be held on May 4, 2021.
Keep reading to learn more about our candidates.
Wafaa Berrady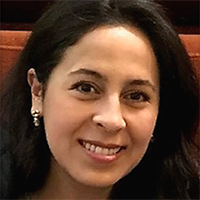 Wafaa Berrady currently serves as Vice President of Finance at CARE Pharmacies Cooperative, Inc. She has worked with CARE Pharmacies for over 15 years, where she was instrumental in the company's transition to a cooperative and oversaw growth of CARE retail pharmacies to over 120 pharmacies in 23 different states. CARE Pharmacies represents the interests of cooperative members, supports their growth, and promotes profitability while providing superior patient satisfaction. In her role, Wafaa works closely with the CARE Board of Directors providing strategic and financial advice. She also leads the accounting team and has made a positive impact in the CARE Cooperative Finance department.  
Well known for her interpersonal skills and ability to deliver strong business values, Wafaa has designed and implemented key initiatives to drive successful change, enhance customer experience in her various management roles.  She has a deep passion to making a difference in her community, through various involvements in Diversity Equity and Inclusion projects over the last decade.  
Prior to working with CARE Pharmacies Cooperative, Inc, Wafaa managed several small businesses in the US and Morocco. Wafaa holds a Bachelor degree in Business from Rabat University, Morocco and a Bachelor degree in Business Finance and working towards her MBA degree as well.  
Wafaa is also fluent in French, Arabic, as well as professional working proficiency in Spanish. 
Carla M. Decker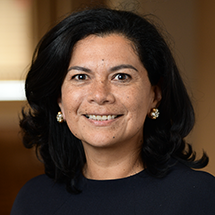 Carla Decker is President & Chief Executive Officer of DC Federal Credit Union since 2010, and Executive Director of the DC Credit Union Foundation since 2019.  
Under her leadership, the Credit Union refocused its mission to one of financial inclusion. To execute on that mission, the Credit Union expanded its service area from local government employees to a multiple common bond charter that includes under-served areas in Washington, DC. In 2010, DC Credit Union attained the Community Development Financial Institution (CDFI) designation from the U.S. Department of Treasury. The Credit Union is also Low Income Designated, and a Minority Depository Institution, reflecting the ownership, participation and control of the financial cooperative by low- and moderate-income communities of color.  
Leveraging public and private partnerships, the Credit Union reaches, banks and builds the financial capability of DC's working families, at-risk youth, New Americans, and the elderly, giving voice to those most vulnerable, in a highly gentrified city.   
Her immigrant experience informed and energized DC Credit Union's "ACCESO" project which addresses and advocates for the financial well-being of the local Hispanic community. For that work, Carla has been named one of the 100 Most Influential People to the Hispanic Community by "El Tiempo Latino" – the principal Spanish-language news publication in DC's metropolitan area.   
An avid credit union advocate and cooperator, Carla is engaged in, and leads, organizations that advance cooperatives as the model to build more inclusive economies.  She was co-founder of the Network of Latino Credit Unions & Professionals, and has served on the Board of Directors of Inclusiv (the network of Community Development Credit Unions). Carla serves as 1st Vice Chair of the Board of the National Cooperative Business Association (NCBA/CLUSA).  She represents NCBA/CLUSA and the U.S. cooperative movement to Cooperatives of the Americas, the regional body of the International Cooperative Alliance.  
A Credit Union Development Educator, Carla has facilitated and designed curriculum for cooperative leadership programs in the United States, the Caribbean, and Canada.  In 2017, her contributions to development education earned her the "Joe Biden Educator of the Year Award" from the International Credit Union Leadership Foundation in the United Kingdom. 
Carla is a native of Perú who immigrated to the United States to pursue higher education. Her undergraduate studies were in Finance; she holds a Master's degree in International Commerce and Policy from George Mason University in Virginia. 
Kim Garmany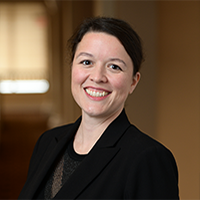 Kim Garmany currently serves as the Executive Director at College Houses, a group equity non-profit cooperative student housing organization that serves 532 members in Austin, TX. It was during Kim's time as a student co-oper at College Houses that she discovered and fell in love with the versatility and benefits of the cooperative business model.  
While earning her master's degree in Organizational Leadership & Ethics, Kim served as the Development Officer on the North American Students of Cooperation's board of directors, which represents group equity housing cooperatives in the US and Canada. Her service to the organization covered many areas, as she can't say no to a committee assignment. Following that board term, Kim went on to be a Director for NASCO Properties, and then followed it with service to NASCO Development Services (NDS). She currently holds the position of Board President for NDS.  
Around the same time and in between the board service with the NASCO family, Mrs. Garmany joined a local effort called the Austin Co-op Think Tank (ACTT), which began as a cross sector discussion and action group focused on creating more opportunities for cooperation among co-ops in Austin. Kim served on the initial steering committee for ACTT and as the lead organizer for the first Austin Co-op Summit. ACTT partnered with NCBA CLUSA for this event, which lead to Austin becoming the first official cross sector regional Cooperative Business Association.  Kim became a founding board member of ACBA and served as the inaugural Board President until 2015 when she ran for and was elected to the NCBA CLUSA Board of Directors. 
During her two terms on the NCBA Board of Directors, Kim has participated in shaping the strategic direction of the organization through active engagement with board business and service on the Governance Committee and the Membership Growth Task Force. Her role at College Houses allows her to connect student members with the wider co-op community, which has been enhanced by being surrounded by co-op professionals and enthusiasts on the NCBA CLUSA Board of Directors. Kim looks forward to furthering the impact of US cooperatives through enhancing the connection NCBA has and support it gives to its members and their needs. 
Fred Gibbs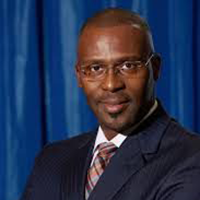 Fred Gibbs is the owner and founder of FKGibbs Company, LLC, a Kansas City based Property Management Company, serving client organizations throughout the United States. He has earned the designation of Registered Cooperative Manager (RCM) from the National Association of Housing Cooperatives (NAHC), where he also serves as President. For over 12 years, he as worked in various capacities with NAHC to support the achievement of its mission and to promote the housing cooperative concept, in new development and continued preservation of existing coops. He is honored serve as the President of NAHC. With over 30 years of experience in subsidized housing management, Fred is uniquely suited to help you explore the ever-changing world of HUD, as it relates to multi-family housing communities. 
FKGibbs Company currently enjoys business relationships in the states of Kansas, Missouri, the District of Columbia, California, and Iowa and therefore has a good working knowledge of the Management and Occupancy Review (MOR) process, the Real Estate Assessment Center (REAC) inspection protocol, Housing Assistance Payment (HAP) contract renewal procedure and Budget Preparation process. 
Fred uses his career connections to enable him to fulfill one of his life's missions; Helping others realize their potential and thereby making a difference. 
Jeanne D. Matson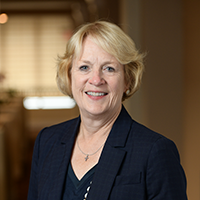 Jeanne D. Matson is an experienced business leader who has held senior management positions in both two Fortune 50 companies (Bristol-Myers Squibb and Procter & Gamble) and a cooperative business organization.   
Jeanne served as the President & CEO of Starnet Commercial Flooring from January 2007-December 2019.  Starnet is the largest purchasing cooperative of independent commercial flooring contractors in the United States and Canada.  During her tenure at Starnet, the organization enjoyed strong financial growth while strategically adding new members to ensure representation in all geographies within North America.  In addition, Jeanne and the Starnet team developed a comprehensive training and education program for the members and Preferred Vendors.  Her focus throughout was on strengthening the partnership between both groups and advancing the commercial flooring industry overall. 
Prior to joining Starnet, Jeanne was an executive at the Clairol division of Bristol-Myers Squibb and later, after its acquisition, Procter & Gamble (P&G.)     She advanced through the Brand Management system, ultimately serving as the General Manager of P&G Professional Beauty Products, a division which serviced the professional salon channel in North America.   
Jeanne holds a B.A. degree from Miami University (Ohio) and a M.B.A. from Xavier University, Cincinnati, Ohio.  She resides in Norwalk, Connecticut.  A widow, Jeanne has two adult children:  Spencer, age 29, who is a 3rd year medical student at the University of Rochester, Rochester, NY; and Katherine, age 27, who is a Senior Project Manager at the Tribeca Film Festival in New York, NY. 
LaDonna Sanders Redmond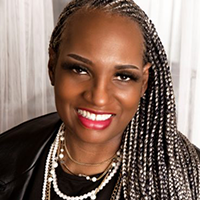 LaDonna Sanders Redmond is the former Diversity and Community Engagement Manager for the Seward Co-op. LaDonna led the co-ops diversity and engagement initiatives that contributes positively to organizational culture, marketplace competitiveness, and social responsibility. 
LaDonna is a community activist who worked on several public health issues throughout her career such as substance abuse, violence and food justice. LaDonna successfully worked to get Chicago Public Schools to eliminate junk food, launched urban agriculture projects, started a community grocery store and worked on federal farm policies to expand access to healthy food in communities of color. LaDonna is a 2003, WK Kellogg Food and Society Policy Fellow In 2009, Redmond was one of 25 citizen and business leaders named a Responsibility Pioneer by Time Magazine. LaDonna has a popular Tedx talk, Food + Justice = Democracy. 
Currently, LaDonna is an Qualified Administrator (QA) of the Intercultural Development Inventory (IDI) and Intercultural Organizational Development Consultant and Executive Coach. LaDonna consults with cooperatives, universities, non-profit organization, philanthropic organization and a variety of small businesses. LaDonna is a member consultant of Columinate, a cooperative of consultants that are catalysts for the common good. 
Michelle Schry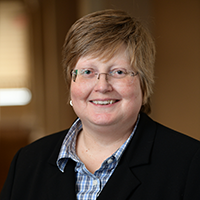 Michelle Schry is Development Director for the Central U.S. region of the National Co+op Grocers (NCG). Prior to joining NCG in 2015, Schry spent 20 years in cooperative retail management in CEO level positions. Schry has been active in service to the larger co-op community serving as a board member of Cooperative Development Services, Ralph K Morris Foundation, National Co-op Grocers and the National Cooperative Business Association. Schry is a graduate of the University of Wisconsin- La Crosse, which awarded her the 2006 Rada Distinguished Alumni Award. Schry was honored with the Cooperative Development Fund's Howard Bowers Cooperative ServiceAward in 2006. 
Dave Swanson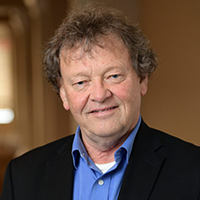 Dave Swanson is a partner at the international law firm Dorsey & Whitney, LLP, located in Minneapolis, MN. He works almost exclusively with cooperatives for 40 years, including agriculture cooperatives, energy cooperatives, natural food and other consumer co-ops, purchasing co-ops for small businesses, and employee-owned cooperatives. Dave serves or has served on the board of directors of Shared Capital Cooperative, Cooperative Development Services, the National Cooperative Bank, NCBA, Northcountry Development Foundation. He has served as an adjunct professor co-teaching a cooperative law class at the University of Minnesota Law School. 
Adam Trott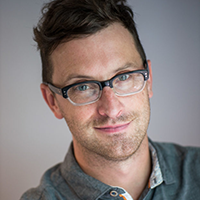 Adam Trott is the Director of Member Relations for Shared Capital Cooperative, a co-op and national CDFI loan fund that connects co-ops and capital. He is also the Executive Director of the Valley Alliance of Worker Co-operatives, a co-op of worker co-ops that supports, develops and educates about and for worker co-operatives. Adam spent 14 years as a worker-member of Collective Copies, a worker collective and union shop in Western Massachusetts – affiliated with the United Electrical Workers union, Local 274. He received a Masters in Co-operative and Credit Union Management from St. Mary's University in Halifax, Nova Scotia in 2019. His focus was on the impact and power of co-operative associations in North America and throughout the world. 
Adam's passion for interco-operation, co-operative associations and education about co-operatives has brought him to work with worker co-ops, food co-ops, credit unions and farmer co-ops to found organizations that build a co-operative economy and more just, equitable society. He has co-founded the Valley Alliance of Worker Co-operatives (a co-op of worker co-ops), the Valley Co-operative Business Association (a co-op of co-ops) and the Certificate of Co-operative Enterprise at the University of Massachusetts, Amherst (an undergraduate Certificate focused on co-operatives).  
Adam has had the pleasure of several board and committee appointments including the Eastern Coordinating Council (organizing group for the Eastern Conference for Workplace Democracy), founding board member of the Cooperative Capital Fund, United Electrical Workers Union Local 274 representative to the Northeast General Executive Board, founding member of the Valley Co-operative Business Association and more.  
Before his professional career in co-operatives, Adam was a political organizer in New York City and a union organizer in Detroit and Flint, Michigan. Adam has been a member of credit unions and food co-operative since 1999 throughout Massachusetts and New York City and has served on finance and membership development committees. Adam is also a proud member of the New England Farmers Union.