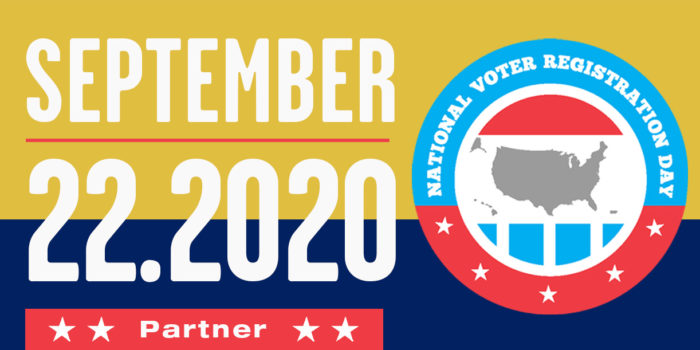 The need for legislators who understand and support cooperative businesses has never been on sharper display. Prior to COVID-19, most co-ops were not eligible for Economic Injury Disaster Loans. These loans, administered by the U.S. Small Business Administration, provide immediate funds to small businesses experiencing financial distress as a result of a disaster. NCBA CLUSA successfully advocated to our champions on Capitol Hill that 'all cooperative businesses' should be eligible for these loans, so long as they meet the necessary requirements that other small businesses abide by, like number of employees.
Co-ops have rightfully earned bipartisan support. We can see that clearly in the numerous swift actions that Members of Congress took to advocate for co-op access to federal programs. For example, in a letter to SBA Administrator Jovita Carranza, Senate Agriculture Committee Chairman Pat Roberts (R-KS) and Ranking Member Debbie Stabenow (D-MI) urged Administrator Carranza to ensure cooperatives can access SBA programs. In another example, Senator John Hoeven (R-ND) and Senator Tina Smith (D-MN) led a group of 40 Senate colleagues urging the SBA and Treasury Department to issue clear guidance to ensure more cooperatives can access the new Paycheck Protection Program.
As Congress, governors, and municipalities across the country continue to establish and carry out programs to support recovery efforts from COVID-19, it remains critical that these elected officials understand the cooperative business model, the value co-ops add to communities and the economy, and ensure that co-ops can fairly access recovery programs.
Cooperatives operate on the basis of seven principles and a set of values. One of those values is democratic participation and exercising voting rights. Cooperators put this value into practice through things like voting for their Board of Directors or running to serve as one. We also must look beyond our own cooperatives and embrace this value by exercising our right to vote in local, state, and national elections.
Last year, NCBA CLUSA wrote an open letter to all candidates running for presidents to urge them to include cooperatives in their policy solutions. We engaged with a number of campaigns and saw many candidates propose using co-ops to solve some of the biggest challenges our communities face – from affordable childcare to transitioning to a 21stcentury energy economy. One candidate, New York Senator Kirsten Gillibrand proposed to establish a cooperative business initiative to preserve businesses owned by Baby Boomers by improving access to capital for worker and consumer buyouts, and fully funding the Rural Cooperative Development Grant program at $40 million per year to provide technical assistance to cooperative businesses.
We continue to engage with candidates up and down the ballot to promote cooperatives as a community-driven solution. You can learn more about participating in this process here.
At the same time, we are also glad to be partnering with the National Rural Electric Cooperative Association on their Co-ops Vote initiative. Cooperatives are central to their communities and are uniquely positioned to encourage their members to participate in their local, state, and federal elections by registering to vote, helping others to register and, of course, casting your vote on or before election day.
This year, National Voter Registration Day is September 22. We encourage you to join NCBA CLUSA and NRECA Co-ops Vote in the nationwide efforts to register voters and help eligible Americans get ready to vote safely and in large numbers this November.
Sign up to participate on National Voter Registration Day here.
With DMVs closed and social distancing measures still in place, traditional voter registration is unable to take place. However, by reaching out to your co-op members, saturating the internet and airwaves—and with celebrations in communities across the country—National Voter Registration Day can be a much-needed big push to help states get updated and accurate voter rolls ahead of the November elections. Registering to vote well in advance of your state's deadline, voting by mail, voting absentee, or voting early can be another way of doing your part to reduce the spread of COVID-19 and vote with your co-op in mind.
Note: As with our other efforts related to campaigns and elections, NCBA CLUSA remains committed to engaging with all candidates running for office—regardless of party affiliation—and is not endorsing any candidate.