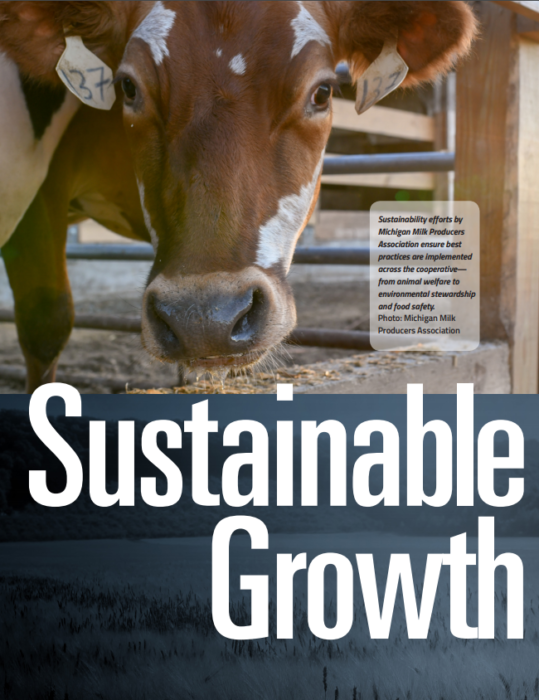 Summer 2019 – Staying Power
Sustainable Growth
A cooperative field guide to building vibrant rural communities
By Kelsey Billings
The National Council of Farmer Cooperatives (NCFC) and its member cooperatives are applying the principles of the cooperative business model to incorporate sustainability into their business practices and benefit their members. NCFC's members are regional and national farmer cooperatives that represent nearly 2,500 local farmer cooperatives across the country. The majority of America's 2 million farmers and ranchers belong to at least one farmer-owned cooperative. Through the leadership of its member co-ops, NCFC has developed an approach to sustainability that creates opportunities for shared learning, program support and collaboration.
Supply chain sustainability has become a fact of life for agriculture as Consumer Packaged Goods (CPG) companies and retailers seek to respond to and take advantage of consumer demand for sustainable products. As interest in sustainability has grown, there has also been a spike in proprietary programs, national and international standards, and sustainability platforms resulting in a complex environment for farmer cooperatives to navigate.
Fortunately, for NCFC and its members, the cooperative business model is particularly well suited to address sustainability:
The majority of America's 2 million farmers and ranchers belong to one or more farmer-owned cooperative.
The governance and ownership structure of cooperatives creates a strong foundation of stakeholder involvement among co-op members and their local communities;
Member participation fosters a shared economic interest in the cooperative's long-term performance; and
Cooperative principles include a commitment to education and training for co-op members and for sharing knowledge among cooperatives.
To make use of those advantages, NCFC's Executive Council launched an initiative in 2014 to support its members in approaching and taking leadership on sustainability issues. Among the first steps was extensive consultation with sustainability staff and senior management from member co-ops to get their ideas on the needs, challenges and opportunities posed by sustainability. The research showed that members were most interested in a program that raised awareness about sustainability among their members and external audiences, and one that provided support for co-op sustainability programs—especially for co-ops that are developing new programs.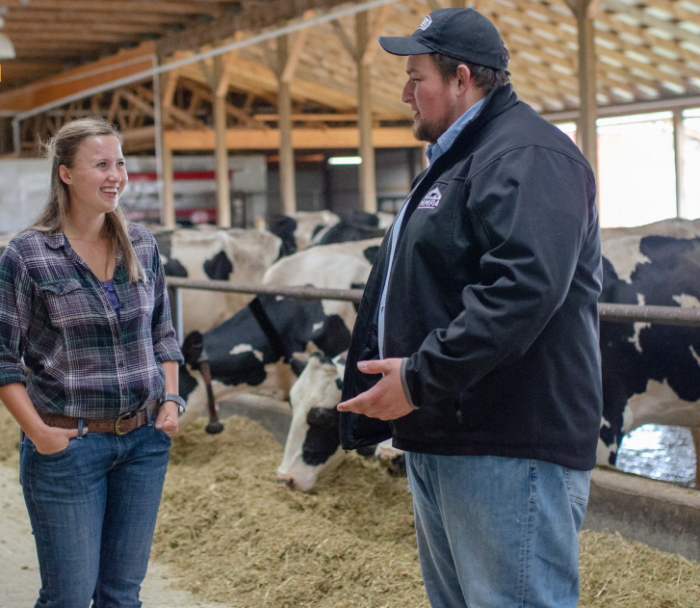 Two other actions were important in setting the stage for NCFC's cooperative sustainability work. At the urging of members, NCFC adopted a set of Sustainability Principles that build on the Rochdale Principles and express the specific qualities of sustainability for farmer cooperatives. NCFC also created a group to guide the program and ensure that it was relevant to meeting the needs of a changing sustainability environment. NCFC's Sustainability Working Group—which includes sustainability staff from member co-ops—not only offers guidance, but also conducts webinars on key issues, meets with supply chain partners and regularly shares information among cooperatives.
Over the past five years, NCFC has developed two unique resources to serve the needs of its members. The NCFC Field Guide for Farmer Co-op Sustainability Programs1 is a first-of-its-kind resource to help cooperatives in developing and implementing their own sustainability programs, and the NCFC Sustainability Report2 highlights the commitment of farmer co-ops to the well-being of their communities. Both resources are available online at co-opsustainability.org.
Field Guide for Farmer Co-op Sustainability Programs
The Field Guide is a hands-on tool for farmer cooperatives to use in developing, guiding, implementing and benchmarking their sustainability efforts. It explains why a cooperative might engage in a sustainability program and how it can do so by laying out a set of steps for development and implementation. However, implementing a sustainability program is up to the individual cooperative. The guide describes the basic steps, processes and considerations relevant to effective programs across the range of co-op business models. NCFC members collaborated on the content and design of the Field Guide to ensure it was scalable, consistent with and applicable to the range of member cooperative business models.
Farmer Co-op Sustainability Report
Environmental stewardship is an important part of sustainability. But the word applies much more broadly, extending beyond caring for our land and natural resources and into caring for the well-being of our communities. For NCFC and its member cooperatives, community well-being means conducting our businesses responsibly; maintaining a safe, healthy and respectful workplace for our employees; and fostering vibrant rural communities. This concept aligns strongly with the core values on which farmer cooperatives were founded: shared economic participation, democratic member control, cooperation and a lasting commitment to community.
In 2018, NCFC completed its first Cooperative Sustainability Report, highlighting how co-op sustainability efforts contribute to the viability and well-being of their communities.
The report detailed contributions that co-ops made to the sustainability of their communities by providing relief and support to colleagues, neighbors, families and strangers to address immediate needs such as disaster relief as well as substantial, continuing support to help build strong communities. Copies of the report were shared with supply chain partners, stakeholders and policymakers in federal agencies and on Capitol Hill.
In addition to providing recognition for co-op sustainability efforts and increasing policymakers' and stakeholders' awareness about the impact of co-ops in their communities, the report also provided a way for farmer-members to see that sustainability is more than external mandates—it is something at the core of every cooperative's commitment to the well-being of their communities.
Sustainability is more than external mandates—it is something at the core of every cooperative's commitment to the well-being of their communities.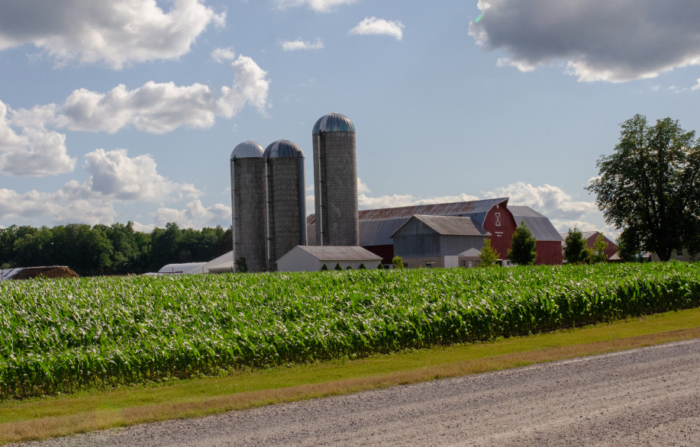 Not just a marketing slogan
In the evolving world of supply chain sustainability, farmer cooperatives are relying on the unique nature of the cooperative business model to successfully advance sustainability. As leaders in sustainability, NCFC members are demonstrating that collaboration, shared learning, and engaging farmer members and their commitment to community is providing a strong foundation for working throughout the supply chain.
One of those members, the Michigan Milk Producers Association (MMPA), has made strides in advancing animal welfare, environmental stewardship and food safety by following the Field Guide's framework.
In speaking about MMPA's approach to sustainability, the association's CEO Joe Diglio could just as easily have been talking about the way that collaboration is at the heart of NCFC's sustainability work on behalf of its members.
"This isn't just a marketing slogan; it's an industry standard that we all work together on," he said.
Sustainability is in the soul of every farmer and at the heart of co-op success. Farmers have worked for generations to ensure their way of life is sustainable. They understand passing a farming business on to their children and grandchildren requires it to be profitable; the natural resources producing those profits have to be treated with respect; and that engaging both socially and economically with the communities around them is critical to their success.
Kelsey Billings is Director of Government Affairs and Sustainability for the National Council of Farmer Cooperatives, where she is responsible for the sustainability, biotechnology and animal agriculture issue areas of NCFC's public affairs agenda.