Fall 2022/Winter 2023 – Doorway to Dreams – Unlocking Opportunity Through Co-Ops
Doorway To Dreams
How Worker Co-Ops Create Financial Futures For Precarious Workers
By Minsun Ji
Thinking back, Martha fondly recalls how her experience of immigrant worker ownership at a cleaning cooperative in Denver, CO (Green Cleaning for Life) was one of the most hopeful periods of her life. Martha had worked all her life for poor wages as an informal domestic worker, but when Denver's first immigrant-led worker cooperative launched in 2009, it provided her with a completely different working environment where she felt respected and peaceful.
Martha is one of a growing number of workers putting their hopes in cooperative dreams of "owning our future."  Before the economic crisis of 2008, worker cooperatives constituted only 1 percent of all cooperatives, but worker cooperatives became the single most common type of cooperatives that were established between 2016 and 2019, constituting 47 percent of all new cooperatives. There is good reason for this cooperative growth. For many low-wage workers, the current system of extractive economic ownership is failing. As the share of national income going to workers has steadily declined since the 1970s (with workers of color suffering wage loss at 6 times the rate of white workers since 1979), it's hard to see how marginalized populations like immigrant workers, workers of color or the formerly incarcerated can ever find a quality job with financial security and prospects to grow future wealth. For precarious workers like these who dream of something bigger than a dead-end job—who might imagine even owning their own business—the challenges are profound. How can a poor immigrant worker without documents, or a worker of color long discriminated against by lenders, or a former felon carrying a permanent record, ever hope to access the kind of seed capital needed to realize their dreams?
To all these challenges, worker cooperatives offer a real solution. Because worker cooperatives operate with principles of democratic governance and equitable pay structures (and deliver no profits to outside investors), workers earn more. The average hourly wage of worker cooperative members in 2021 was $19.67, more than $7.00 higher than the minimum wage in 13 states. Moreover, worker co-ops have a more egalitarian pay ratio of 1:2 between the lowest earner and the highest earner, compared to the average U.S. corporation CEO to-worker pay ratio of 303:1. Worker-owners at cooperatives also typically receive benefits like healthcare and retirement, and regular patronage dividends based on the revenues of their business, thus securing opportunities to grow personal wealth over time.
But Martha's dream reminds us that there is much more to financial security and advancement than simply earning a better wage. The real revolution that worker cooperatives offer is that they open the doors to ownership, control of capital, and dreams of creative futures to even the most precarious of workers. As Marjorie Kelly observes, a worker cooperative confronts the "forbidden space of ownership" and invites even the most marginalized inside. "We all belong there… It's time for us to own this place we call the economy and stop leaving it to the banker-priests," Kelly writes.
Entrepreneurs, not employees: Immigrant worker-owned cooperatives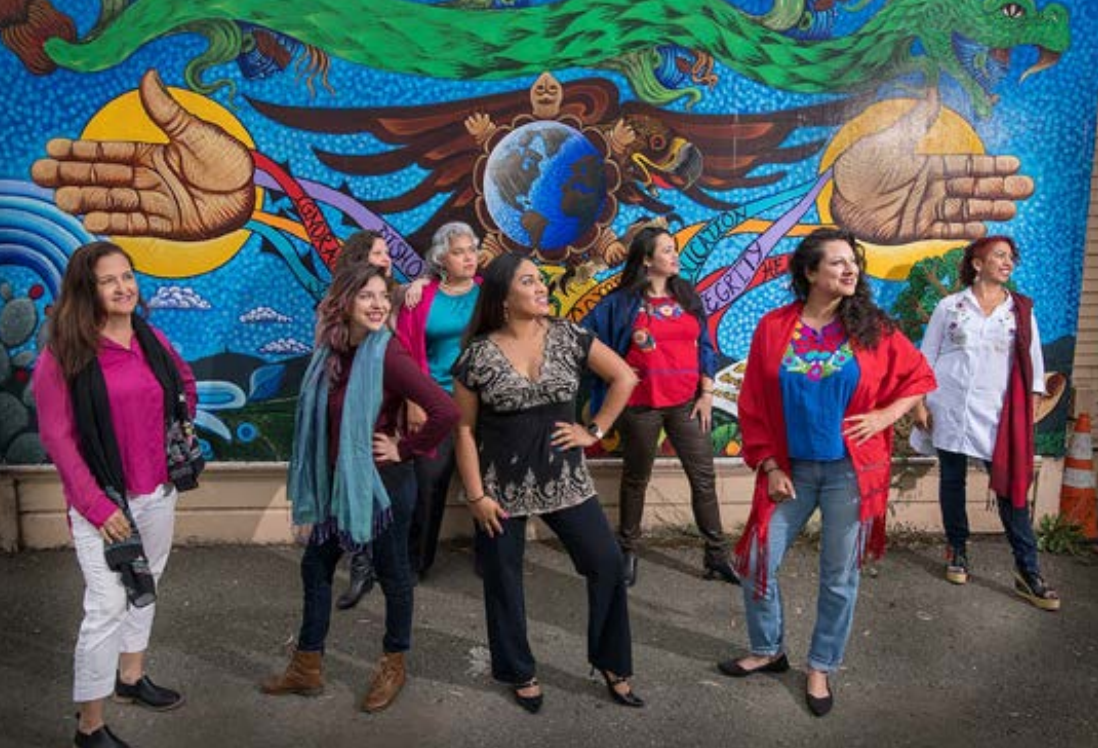 Low-wage immigrants have few resources and poor job opportunities. Undocumented immigrants are particularly vulnerable to wage theft, employer abuse and all kinds of worker exploitation. Yet, as "illegal" employees, undocumented immigrants have little voice or power when it comes to protecting their rights or building enough wealth to change their economic situation. Though immigrants are more likely to want to start their own business than native-born Americans,they face difficulties in securing small business loans due to discriminatory practices by lenders. Although the scale of the problem has been difficult to document because U.S. law has not carefully tracked small business lending practices, a 2020 landmark lawsuit against Wells Fargo documented the banking systems' systematic denial of loans to applicants who were not U.S. citizens or permanent residents.
Immigrant worker-owned cooperatives help address these persistent maladies. When a group of immigrants comes together to form a cooperative business and register as an LLC, they become equal co-owners of that enterprise and none of them are "employees" of the other. Because none of the immigrant worker-owners are employees of the LLC, they are not required under U.S. law to verify employment eligibility, so even undocumented immigrants can legally form a worker-cooperative LLC and go into business, with revenues distributed not as wages but as patronage dividends.
In addition, worker-owned cooperatives can help immigrant entrepreneurs to access the capital often denied individuals trying to start a new business. There is a growing network of loan funds, incubator organizations, supportive foundations and community lenders that focus on financial support for cooperative businesses, such as the Cooperative Fund of the Northeast, Working World, Shared Capital, The Cooperative Fund of New England, KIVA loans, and Seed Commons, who together loan hundreds of millions nationwide to cooperatives every year.
The first phase of immigrant-led cooperatives catalyzing this boom in immigrant-worker cooperatives was led by innovative organizations such as TeamWorks (a worker-owned housecleaning co-op in Silicon Valley)and Women's Action to Gain Economic Security (WAGES, currently "Prospera"), which both used the LLC model to organize immigrant women into professionally organized cleaning cooperatives. Prospera was a worker cooperative incubation organization founded in 1995 that incubated a California immigrant-owned worker cooperative by providing a one-stop center for tech support such as fundraising, education, recruitment and management. After the first cleaning co-op was launched (Emma's Eco-Clean), Prospera successfully incubated five additional cleaning cooperatives, each generating millions in business revenues. Through the co-op model, Prospera workers have been able to increase their median income from $24,000 to $41,000.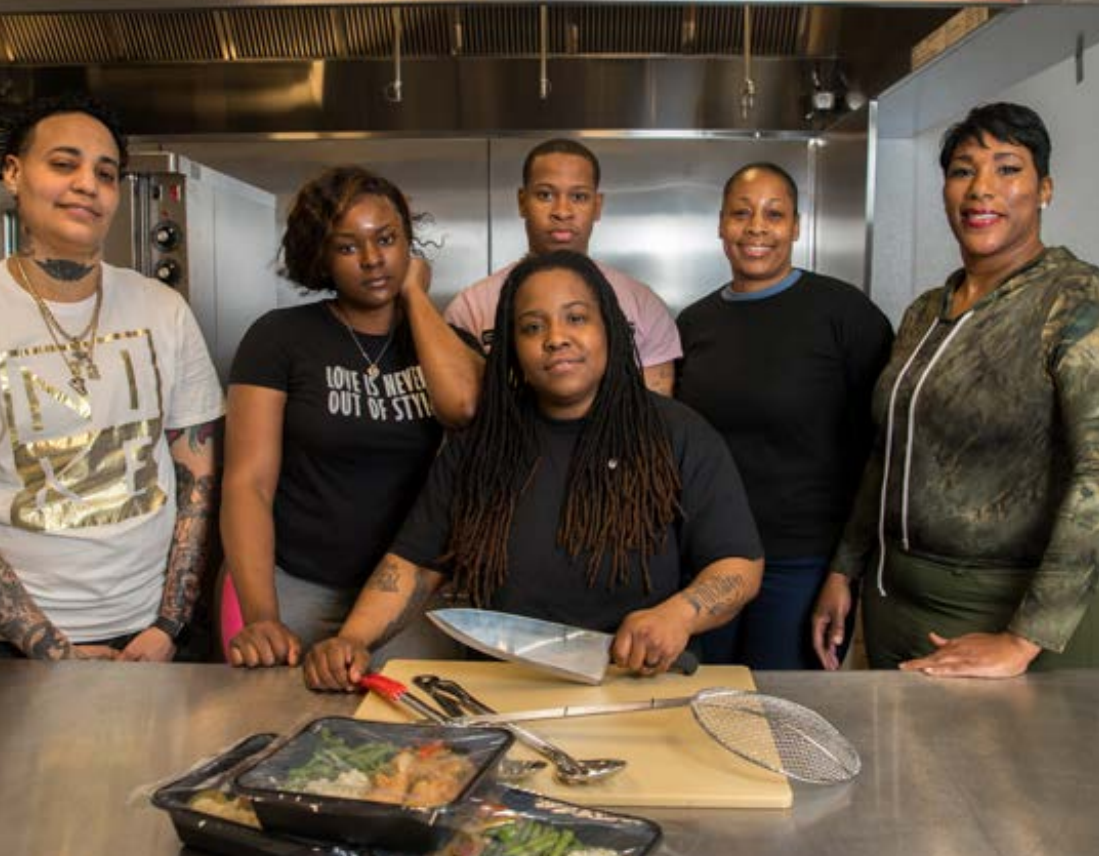 These pioneering models quickly spread to other community organizations and worker advocacy groups, especially since the economic crisis of 2008, and a growing network of community support has fostered a boom in the immigrantowned worker cooperative movement. For instance, domestic worker organizations such as Domestic Workers United and the National Domestic Workers Alliance have explored worker cooperatives as an organizing strategy.The Filipino Workers Center in California has organized a home care worker cooperative, Courage LLC, to support immigrant women with secure jobs. In Denver, El Centro Humanitario incubated a worker cleaning cooperative for domestic workers soon after the 2008 economic crisis. Currently, Miami Workers Center is working in collaboration with a co-op developer organization, Catalyst Miami, to help Black and Latina care workers (mostly immigrants) to start worker-owned businesses and develop sustainable careers. This Miami network has recently been awarded $5 million in financial support from JP Morgan for its innovative approach to supporting local, women-owned businesses. These developments demonstrate that by fostering owners, not employees, and receiving support from progressive financing networks, immigrant worker cooperatives can provide even undocumented workers with a better-paying pathway out of the exploitive, underground economy.
Building Black wealth: Black-led worker cooperatives
Like immigrant cooperatives, Black-led worker cooperatives have experienced significant growth since the economic crisis of 2008 and especially since the 2020 police/vigilante murders of George Floyd, Breonna Taylor and Ahmaud Arbery catalyzed racial justice movements across the U.S. It is well-established that generations of structural racism and disinvestment have resulted in substantial pay and wealth differentials for Black and white workers. In 2019, the average white family had 41 times more wealth than the average Black family, resulting in serious capital obstacles for Black entrepreneurs seeking to start their own businesses. Additionally, 2020 research by the National Bureau of Economic Research found substantial disparities in lending to Black- versus white-owned startups.
Facing these enduring challenges, Black Americans have a long history of cooperative practices, pooling together money to free enslaved African Americans, forming mutual aid societies, relying on community credit unions, and establishing cooperatively owned business enclaves as an alternative to white-monopoly business communities that would not fairly employ, lend or trade with Black residents. In that same tradition, Black-led cooperatives today still provide tools for precarious populations to create new economic opportunities for themselves and their co-workers. Supported by early Black-led co-op incubation innovators like Green Worker Cooperatives in the Bronx (founded in 2003), a recent wave of Black-owned worker cooperatives include Brooklyn Packers (a food sourcing, packing and distribution cooperative), SUNS Services (a New York renewable energy solar panel installation company), The Ujamaa Collective in Pittsburgh (allowing African-American craftswomen a fair trade marketplace), and Mandela Grocery, a worker-run food co-op in Oakland, California.23 Each of these cooperatives pursues a mission to advance their workers through increased income, entrepreneurial education and creative workplaces.
The entrepreneurs building these cooperatives have faced common problems of discrimination and lender skepticism when submitting their Black-led business proposals. Omar Freilla (of Green Worker Cooperatives) interviewed 30 different Black cooperative developers; all of them had experienced difficulty raising capital. Freilla describes how traditional funders tend to "judge bottom-up approaches centering BIPOC cooperative entrepreneurs as too risky. I've been asked by funders whether low-income, BIPOC entrepreneurs could even build a successful business.
But a growing, Black-led cooperative ecosystem is emerging to help overcome such barriers of structural racism. Racial justice-focused cooperative support organizations like the Federation of Southern Cooperatives, Cooperation Jackson, Green Worker Cooperatives, and the National Black Food and Justice Alliance are growing. New funds have been created to channel support directly to Black cooperatives, like the New Economy Coalition's Black Solidarity Economy Fund, the Collective Courage Fund, and the Fund for Democratic Communities. Conferences of Black cooperative networks are growing, such as Baltimore's Network for Developing Conscious Communities and Oakland's  Repaired Nations. As co-op advocate Omar Freilla summarizes, "Together, we are weaving a global, Black cooperative support ecosystem to challenge Black isolation and the extraction of Black wealth that has been ongoing since the transatlantic slave trade.
Opening closed doors: Co-ops and the formerly incarcerated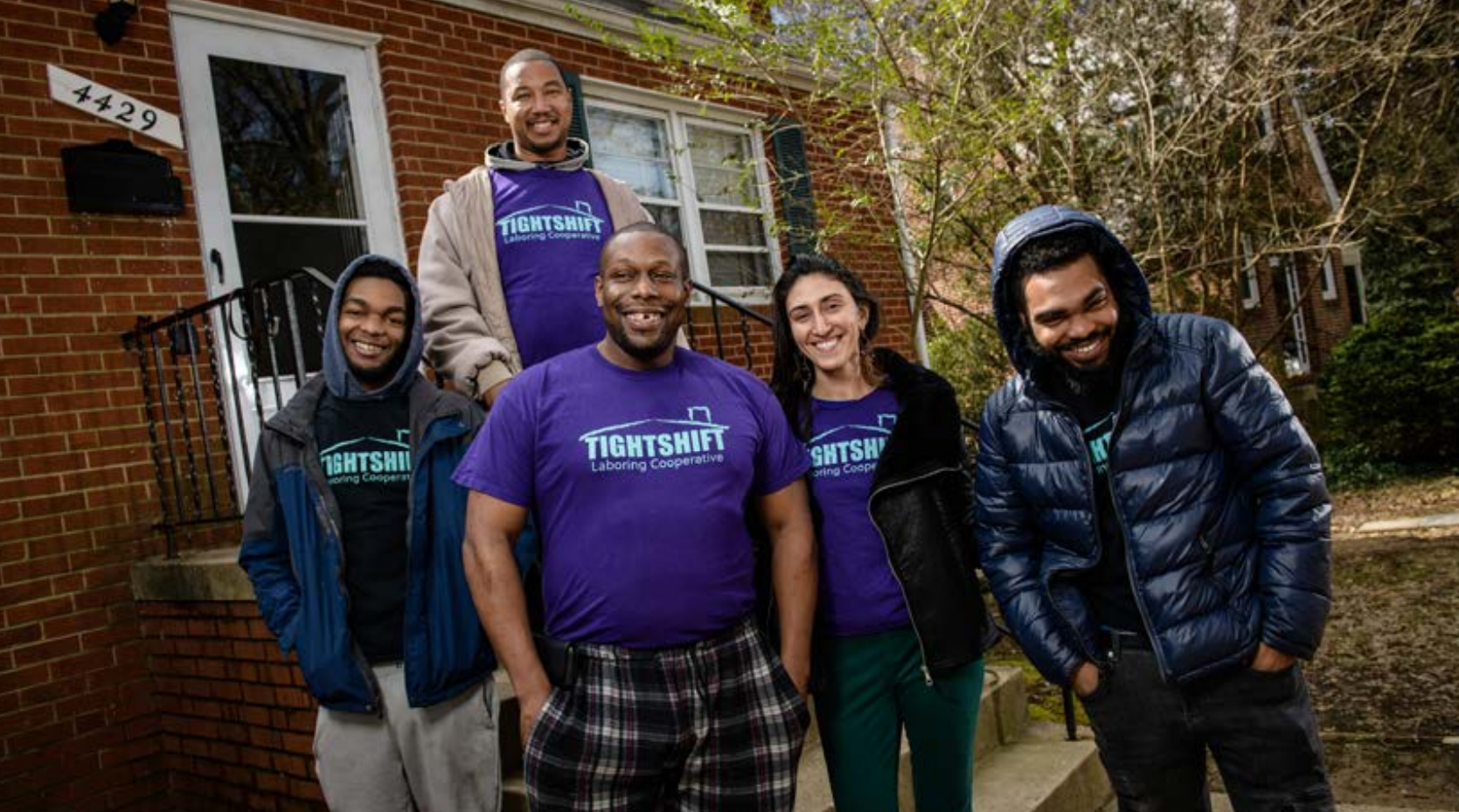 From Jean Valjean in Les Miserables to the formerly incarcerated jobseeker today, the fate remains the same—all the doors seem closed. Although formerly incarcerated persons desperately want to work, and are more likely to be "active" in the job market than those in the general public (94 percent are working or seeking work vs. 84 percent of the general public), their unemployment rate is five times higher (more than 27 percent in 2018). Employer discrimination, lack of job history and inability to access credit are among the thousands of barriers that the American Bar Association has found to confound the successful reentry of the formerly incarcerated. As a result, Ron Kelly of Capital Impact Partners describes how "there are few pathways for individuals with criminal records to earn a living and contribute to their communities, and that often leads to recidivism."
In the face of these closed doors, worker cooperatives offer alternatives. In Baltimore, two formerly incarcerated persons founded Core Staffing as a temporary staffing agency, owned by workers and providing occupational education, entrepreneurial skill-building, higher-than-average wages, career advancement and shared equity to all its formerly incarcerated worker-owners. Beyond providing some immediate (if temporary) financial security, Core Staffing helps formerly incarcerated workers move towards financial advancement through regular employment and business ownership. "The idea of worker power in this is self-determination; but the bigger thing is that we are tying people together through shared equity," says Joseph Cureton, Chief Coordinating Officer at Core Staffing Cooperative. "We are creating a community across earning potential and allowing [workerowners] to pull each other up at the same time." Today, Core Staffing is a part of Obran, a worker-owned cooperative conglomerate corporation that serves as a holding company for various sectors— including employee services, media, healthcare and logistics—to scale up the worker cooperative movement. In this innovative model, providing jobs for the formerly incarcerated can occur on a larger scale with more positive effects.
ChiFresh Kitchen is another worker cooperative, whose five formerly incarcerated initial co-owners (all women of color) served their first meals in May 2020. Nationally, 44 percent of formerly incarcerated women of color are unemployed. ChiFresh Kitchen Co-owner Kimberly Britt describes how hard it was to find a job. "I experienced lots of turndowns and letdowns due to my background. Even though people said that I was not judged by my incarceration background, I was judged by my background. I felt that my door was closed."
Even during Covid-19 lockdowns, when jobs were impossible to land, Kimberly was able to find a place with ChiFresh Kitchen. "I could not believe myself when I was invited," she remembers. "The best part of being in a cooperative is that I had a second chance in my life." Kimberly's wage started at $16 per hour, but she now receives $30 per hour. "It has been a life-changing event," says Kimberly, but she doesn't just focus on the monetary aspects of personal advancement. "I enjoy seeing the clients when we bring a meal. They are excited to see what the food is, and I love seeing how much they enjoy it. It's refreshing. I am excited to see what the future will be." Another co-op member of ChiFresh Kitchen similarly describes how much he enjoys "helping out the community by getting them food" and discovering his "true potential" that he did not see before.
Co-ops clear the path to financial advancement For decades, America's workers have suffered declining prospects—especially those at the margins: immigrant workers, workers of color and the formerly incarcerated. While workers have suffered, most of the productivity gains in the U.S. economy have gone to wealthy owners and investors in large corporations. But worker-owned cooperatives offer a proven response. As Keyanna Silverman-Maddox (cooperative conversion manager with the Detroit Community Wealth Fund) argues, "We believe that this collective approach is a great way to approach the racial wealth gap and help break cycles of generational poverty."
Pathways to financial security and personal advancement open when employees become owners, when the power of capital is democratized, and when precarious workers are empowered to dream. As Kimberly Britt of the ChiFresh Kitchen describes, "I wake up with purpose, not only to run a business but to have a second chance of seeking who I really am… I had a new door opened for my life and work."
Minsun Ji, PhD, is the Executive Director of Rocky Mountain Employee Ownership Center (RMEOC) in Denver, Colorado, and is also the Director of Global Partnerships of The Drivers Cooperative. Minsun is a cooperative developer, community scholar and popular educator