NCBA CLUSA Mozambique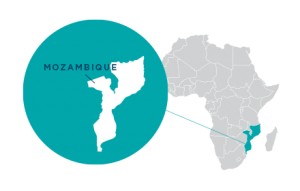 As one of the first international non-governmental organizations to engage in market-based development in Mozambique, NCBA CLUSA pioneered market-linked producer organizations and helped create an enabling environment for farmer associations and agricultural cooperatives—all while building local capacity.
From the onset of NCBA CLUSA's work in Northern Mozambique, we believed that investing in people early on would ensure that our interventions were sustainable and would lead to significant long-term impact. Since 1995, NCBA CLUSA has built the capacity of thousands of Mozambicans—including our own and partner staff, government officials and, most importantly, the leaders and members of producer organizations and small agribusinesses that continue to play an integral role in rural markets.
In addition to functional literacy, NCBA CLUSA has invested heavily in building up the skills of all its program participants. During the initial years when we focused on association and farmer organizations, we prioritized building the capacity of farmer organization board members, training them in institutional planning, preparation for and running of meetings, problem solving and conflict resolution. We later trained managers of farmer associations and cooperatives in business planning and management techniques, market analysis, contract negotiation and bookkeeping.
Contact: Carolina Reynoso Pieters, Mozambique Country Director  • cpieters@ncbaclusa.net