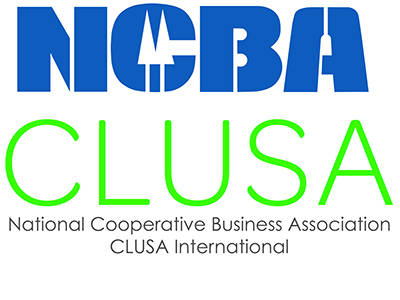 2014 was a year of milestones for the co-op community—credit unions celebrated reaching 100 million members, the National Cooperative Grocers Association applauded Vermont as the first U.S. state to achieve mandatory labeling of GMOs, the New York City Council voted to approve a historic $1.2 million initiative to fund the development of worker co-ops and electric co-ops across the country took the Ice Bucket Challenge. It was also a busy and productive year for NCBA CLUSA. Here's a look back on some of the stories and events that helped shape our co-op community this year.
2014 was a pivotal year for advocacy. In May, NCBA CLUSA joined InterAction members to pledge a collective $1.5 billion toward global food security. NCBA CLUSA was also part of InterAction's efforts to fast-track bipartisan food security legislation in Congress this year. In June, a breakthrough agreementsigned by NCBA CLUSA and the Government of Kenya solidified the organization's leadership in Kenya's cooperative sphere. The concerns of co-ops were front and center during the June 22 episode of Congressman Chaka Fattah's public affairs show, "A Capitol Idea," thanks to NCBA CLUSA's Vice President of Advocacy Alan Knapp.
October saw NCBA CLUSA host USDA representatives at Washington, D.C.'s National Press Club for a forum and panel discussion on the intersection of co-ops and government. The event fell during Co-op Month, observed nationwide during the month of October. NCBA CLUSA's advocacy efforts this year also contributed to securing $22 million in funding for the Rural Cooperative Development Grant (RCDG) program in 2015. In December, NCBA CLUSA held a briefing with lawmakersto rally support for a food security act seeking to codify Feed the Future. The House passed the act, and Senate bumped it to 2015.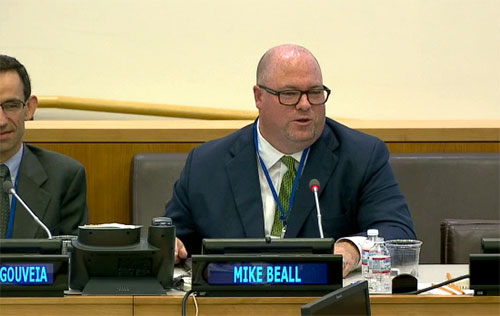 NCBA CLUSA was also an active voice for the co-op community in the U.S. and internationally in 2014. NCBA CLUSA's workshops at the 2014 InterAction Forum revealed a growing interest in the co-op sector. In July, NCBA CLUSA president and CEO Mike Beall spoke on a sustainable development panel at UN headquarters in New York City. Beall was also among speakers at the inaugural Passion & Purpose Online Summit.
At the International Summit of Cooperatives in Quebec City, NCBA CLUSA led the conversation on cooperative development. Also in Quebec, Beall helmed a job creation panel and NCBA CLUSA COO for International Development Amy Coughenour pitched smallholder farmers as a solution to global food insecurity. In July, NCBA CLUSA led a research and education trip to Cuba to gain a clearer picture of the country's co-op movement. This month's historic shift in U.S.-Cuba diplomatic relations provides opportunities for further engagement in that country.
NCBA CLUSA also made strides this year on the international development front. Early in the year, an agreement signed by USAID awarded NCBA CLUSA a four-year, $3.1 million food security development project in Guatemala. In May, veteran innovator and NCBA CLUSA staffer Papa Sene, whose life and work define cooperative values, was inducted to the Co-op Hall of Fame. In November, NCBA CLUSA launched a new coffee stabilization project in El Salvador.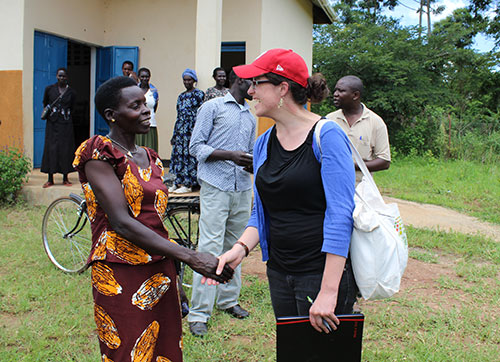 Projects implemented by NCBA CLUSA received several visits this year from lawmakers and other government officials. USDA Program Analyst Lindsay Carter applauded NCBA CLUSA's conservation farming project in Uganda. In August, U.S. Senate policy advisors were impressed by the early success of NCBA CLUSA's resilience project in Niger and Burkina Faso. A display featuring Yajeende, NCBA CLUSA's food security project in Senegal, drew the attention of lawmakers from the U.S. Senate's Committee on Agriculture, Nutrition and Forestry in Dakar during their fact-finding trip to Africa.
2014 also saw NCBA CLUSA convening the cooperative sectors at several events across the U.S. NCBA CLUSA's Co-op Talks made an appearance in Austin, Texas, just a week after the Austin City Council approved a resolution drafted by the Austin Cooperative Business Association to foster cooperative solutions for affordable housing and quality jobs in the city.
In September, NCBA CLUSA kicked off its Annual Cooperatives Conference and Purchasing Cooperatives Conference, held jointly in Minneapolis, Minnesota for the first time. The week of cooperative convening drew a proclamation from the city. In another first, NCBA CLUSA and a team of legal experts organized the inaugural Co-op Professionals Conference. The November event, which drew legal and accounting professionals who serve the co-op community to Denver, Colorado, created a brand-new platform for professional collaboration within the co-op movement.